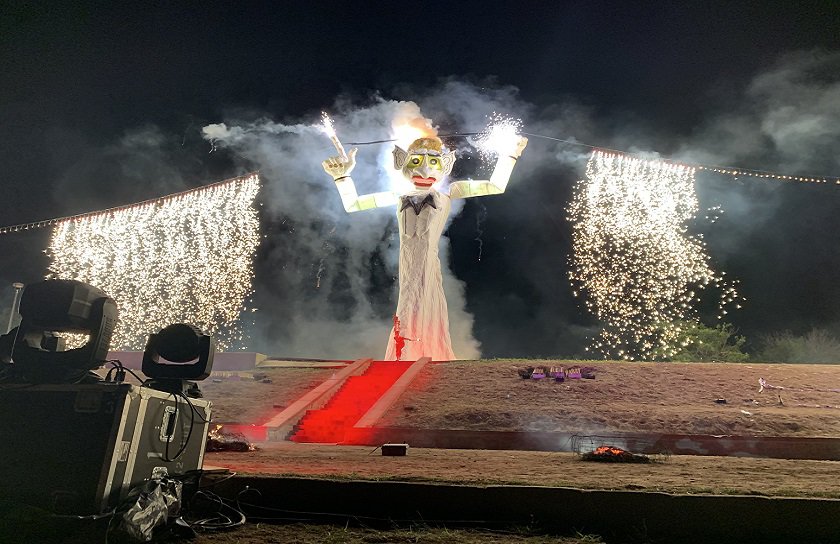 ZOZOBRA 2022
Tickets, Marionette Preview, And More!
Watch Your Gloom Burn In:
The Burning of Zozobra is presented annually by the Kiwanis Club of Santa Fe on the Friday of Labor Day weekend
Artist Will Shuster created Zozobra and ignited the unique tradition by burning the first six-foot effigy in his backyard in 1924
The burning of Zozobra now takes place in Fort Marcy Park located a few blocks from the historic Santa Fe Plaza
DNCU Community Engagement
Del Norte Credit Union is an avid sponsor of numerous community events in New Mexico.
Take a look at the Community Engagement section of our website for information and details on:
…and more.
2022 Ticket Sales & Preview
Get details on Zozobra ticket sales at DNCU branches and an exclusive early look at the marionette.
JOIN US FOR AN EXCLUSIVE DNCU MEMBER PREVIEW!

EXCLUSIVE FOR
DEL NORTE CREDIT UNION MEMBERS!

Get a sneak peek at the Marionette on Wednesday, August 24th from 5 to 8 PM at the Santa Fe Place Mall.

Thank you for joining us! We'll see you next year. 

TICKETS ON SALE NOW AT SANTA FE BRANCHES!

General Admission $20 (Branch Locations)
Kids 10 & Under Free

NM residents get a $5 discount through Thursday, September 1st

Tickets Available For Purchase Now – Sep 2
(Tickets purchased on Sep 2 subject to $5 price increase)

Payment accepted by cash only for non-members
DNCU Members may pay via cash or withdrawal from DNCU account

Thank you for joining us! We'll see you next year.