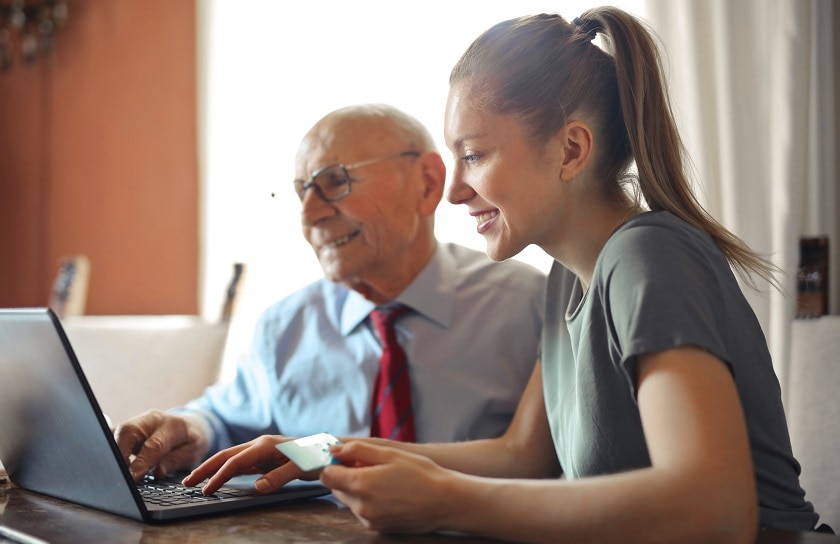 Reloadable Visa® Cards
Be prepared. Be prepaid.
The features that you want and none that you don't.
Easy To Use

Make purchases abroad using global Chip and PIN authentication or locally while avoiding the risk of carrying cash. Sign up for purchase alerts to easily monitor account activity.*

24 Hour Cash

Need funds fast?

Access cash at any time of the day via a convenient and secure worldwide ATM network.

Reloadable Anywhere

Reload funds by phone, online, in-person at a branch or direct deposit from an employer.
Personalized or Non-Personalized. It's always your choice.
View your Balances Online

View your Balances Online
$50.00 - $1,000.00** daily limit

View your Balances Online
Reloadable Non-Personalized
$50.00 - $1,000.00** daily limit

View your Balances Online
Gift Cards
DNCU no longer sells gift cards. If you have an existing DNCU card, it will be valid until completely spent.
Frequently Asked Questions (FAQs)
The Reloadable Visa® Debit Card is a reloadable card, which means you can spend up to the value placed on the card anywhere Visa® debit cards are accepted. You can shop in stores, online, over the phone, and by mail order. You can get cash at Visa® ATMs worldwide. Each time you make a purchase, the amount of that purchase is automatically deducted from the card. When used in international markets where merchants authorize with the Chip & PIN on the front of the card instead of the magnetic stripe on the back of the card, the Reloadable Visa® Debit Card avoids unnecessary declines.
You can check your balance at this website, by calling your local branch, or by calling customer support at (855) 657-8588. Since a merchant may not be able to tell how much money is on the card, keeping track of your balance is a sure way to know how much you have to spend.
Your card can be used to make purchases at millions of Visa® debit locations worldwide and to obtain cash at any Visa® ATM worldwide. Even merchants in countries who only accept cards with a Chip will be able to approve your transaction. However, note that some unattended kiosk terminals outside the U.S. such as luggage cart rentals, parking garages, even transit terminals may decline your Reloadable Visa® Debit Card due to the way the authorization is sent.
Purchase transactions are unlimited, up to the balance remaining on your card. However, for the protection of our cardholders, there are limits to the number and dollar amount of reloads, ATM withdrawals and cash advances performed within a certain time period. Cash-back from a Visa® merchant is allowed at US Visa® merchants only. To learn more about the current limits, please reference your terms and conditions.
Our Reloadable Visa® Debit Card can be purchased by any member in branch or online by anyone that has a valid debit or credit card registered in his or her name. The individual purchasing the card is defined as the primary cardholder. The address listed for the primary cardholder must match the billing address for the debit/credit card used to purchase the Reloadable Visa® Debit Card. Primary cardholders can order online up to 4 personalized secondary cards for family members or companions. When purchasing a secondary card for a young person with no card experience, be sure to go over all of the terms and conditions that accompany the card.
Non-personalized cards are activated at the time of purchase and the PIN is obtained by calling the toll free customer support number at (855) 657-8588. Personalized cards can be activated by logging into this site and clicking on the Activate Card button, or by calling the customer support number listed on the back of your card (855) 657-8588. An assigned PIN will be automatically given after your card is activated when activation is done via the telephone, if you activated it on the website, you must call the customer support number to obtain your PIN.
We provide 24/7 toll-free support from the following countries: Belgium, Canada, France, Germany, Ireland, Italy, Spain, Switzerland and the UK. The toll free numbers in those countries are the following:
Belgium: 0800-78373
Canada: (855) 657-8588
France: 0800-916588
Germany: 0800-589472
Ireland: 800-760839
Italy: 900-788938
Spain: 95-034-4016
Spain: 9009-41895 (from mobile phone)
Switzerland: 0800-563184
UK: 08-082340879
Otherwise, the number (954) 835-2345 can be used if you need to call from another country. Keep in mind that you may incur additional charges from your mobile phone service provider whether calling within the US or from outside the US.
Start building a financial future today with DNCU
Call us
505-455-5228 or
(877) 818-3628 toll-free.
Disclosures
*DNCU does not support text alerts with purchases; email alerts only.
**Personalized Reloadable cards have a maximum balance limit of $5,000; Non-Personalized Reloadable cards have a maximum balance limit of $4,000. For further information, please refer to the FAQ and Terms and Conditions.
Download the Terms & Conditions and EMV Reloadable Card Fees here (PDF).