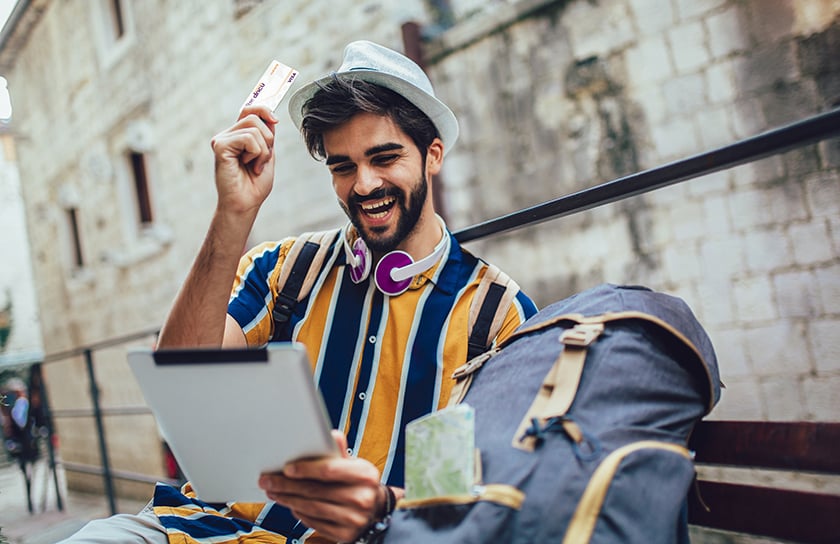 Credit Cards
Low interest, no annual fees and much more.
Unparalleled terms, convenience and rewards
DNCU's credit cards are popular with New Mexico consumers for good reasons — it costs you little to get so much more.
Low interest

Our cards include an annual percentage rate as low as 9.90% with no minimum finance charge.‡

Avoid fees

No penalty pricing and no purchase, cash-advance, balance transfer, over-the-limit or annual fees.

Transparency

What you see is what you get — DNCU credit cards include no hidden fees, tricks or gimmicks.

A new start

Low credit score? You may use your Share account (savings) to secure your credit card.

Accessible

Convenient and secure worldwide ATM access with your VISA® card.

Rewards

Earn CU Rewards points for travel and gift awards with VISA® Platinum.*

Purchase Alerts

Know where your money is going – get an email whenever your card is used.

Easy To Apply

Applying for a DNCU credit card is easy — visit a branch, apply online or call us at 877-818-DNCU
CU Rewards
Our cards give back with every purchase.
CU Rewards
Every time you use your VISA® Platinum card, you earn points that can go towards CU Rewards. Each purchase automatically qualifies for points with no special extra steps required. This exciting rewards program offers plenty of choices for redeeming your rewards points.*
CU Rewards Mall
CU Rewards Mall is a bonus for the regular rewards program. Whenever you shop at stores that are participating in the program, you earn Mall points on top of the normal rewards points. Mall points can go towards special offers or even discounts at participating retailers.*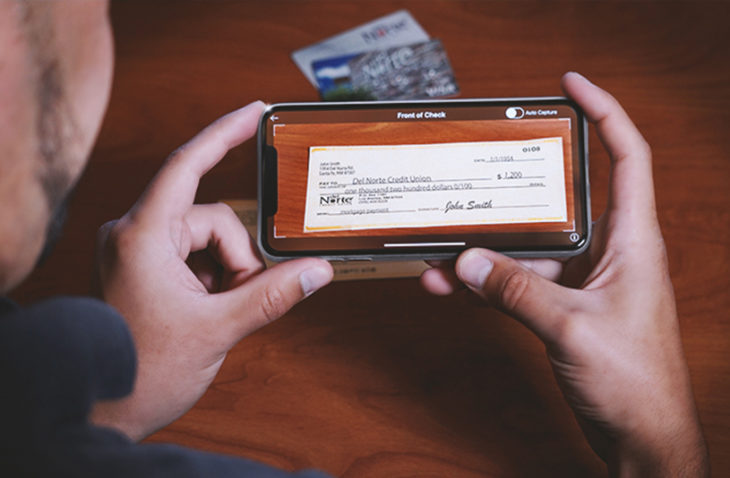 Say cheese, check — scratch an errand off your list with Mobile Remote Deposit Capture
Simply snap a photo of a check with your smartphone and deposit it using our iOS app for iPhones or with our Android app (requires enrollment in Online Banking.)
SIGN UP FOR ONLINE BANKING
Current rates
DNCU is committed to helping our members understand all terms and conditions associated with our credit cards.
Visa® Platinum and Share Secured Credit Cards

Type of Rate or Fee

Rate or Fee

DISCLOSURES

***APR = Annual Percentage Rate. This is not an offer for credit. Your rate may be different based on credit approval, collateral, or terms requested. Rates advertised may change at anytime without notice. Please contact a lender for detail on current rates and terms. Rates are current as of March 1, 2021.

Monthly payment will be 3% of average monthly balance or $15, whichever is greater. Rate may change after opening and increase.

Annual Percentage Rate (APR) for Purchases, Balance Transfers & Cash***

9.90%

Cash Advances

No Fee

Foreign Transaction Fee

1% of each transaction in U.S. dollars

Late Payment Fee

$25.00

Returned Payment

$25.00

Annual Fee

No Fee

Processing Fee

No Fee
Get your new favorite credit card today
Reward yourself with the low-interest and no-tricks, no-traps and no-gimmicks credit card from DNCU
Apply Now
Enjoy all that DNCU offers. Become a member today.
Call us
505-455-5228 or
(877) 818-3628 toll-free.
Disclosures
‡To view applicable terms and disclosures for rate advertised, visit Rates & Fees.
*Member must sign up to use rewards. Contact a service representative for details or for help signing up.
How to avoid paying interest on purchases: Your due date is at least 25 days after the close of each billing cycle. We will not charge you any interest on purchases if you pay your entire balance by the due date of each month.
How We Will Calculate Your Balance: We use a method called "average daily balance" (including new purchases).
Billing Rights: Information on your rights to dispute transactions and how to exercise those rights is provided in your account agreement.
To learn more about factors to consider when applying for or using a credit card, visit the website of the Consumer Financial Protection Bureau at http://www.consumerfinance.gov/learnmore