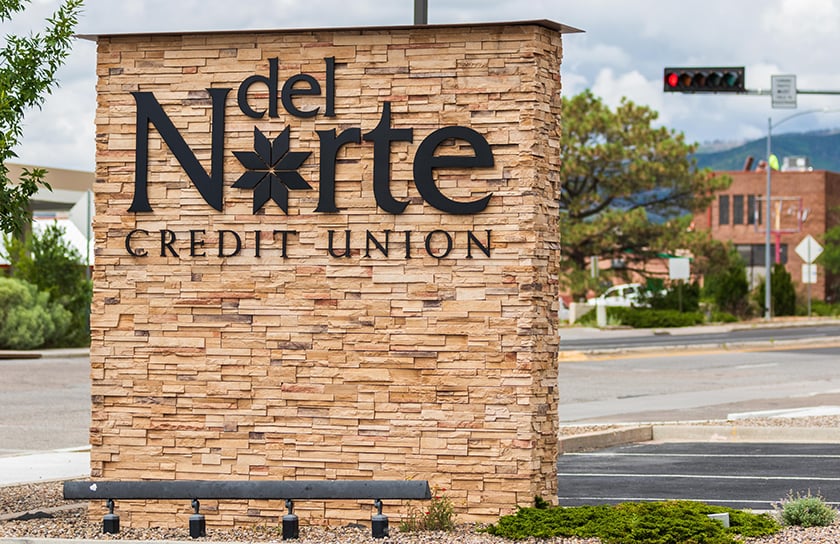 Locations & ATMs
Whether you visit our branches or one of over 30,000 surcharge-free ATMs, we've got you covered.
COVID-19
As of May 17th, 2021, all DNCU branch lobbies have reopened to the public. Member service representatives and advisors are sanitizing and disinfecting their work areas after every transaction. Hand sanitizing stations and protective barriers have also been installed for your convenience and safety.
Beginning August 9, 2021, DNCU is reintroducing a mask requirement for all visitors to our branches. More info here.
Thank you for your ongoing membership and continued support of Del Norte Credit Union and its mission of improving lives in New Mexico.
DNCU Locations
When you visit our offices, you'll experience our hometown approach to banking — new members welcome!
Española Branch

Located off Paseo de Oñate, our branch in Española is at the heart of northern New Mexico.

Los Alamos Branch

Where it all started, our "Trinity" branch has served the Secret City since 1954.

White Rock Branch

Located at the intersection of Rover Boulevard and Highway 4, our full-service branch serves LANL and surrounding areas.
2022 Holiday Closures
January 1, 2022 — New Year's Day
January 17, 2022 — Martin Luther King Jr Day
February 21, 2022 — Presidents' Day
April 15, 2022 (Early Closure at 3pm) — Good Friday
May 30, 2022 — Memorial Day
June 20, 2022 – Juneteenth (Observed)
July 4, 2022 — Independence Day
September 5, 2022 — Labor Day
October 10, 2022 — Indigenous Peoples' Day
November 11, 2022 — Veterans Day
November 24, 2022 — Thanksgiving Day
December 26, 2022 — Christmas Day (Observed)
Join us
Stop by one of our branches
Call us
505-455-5228 or
(877) 818-3628 toll-free.