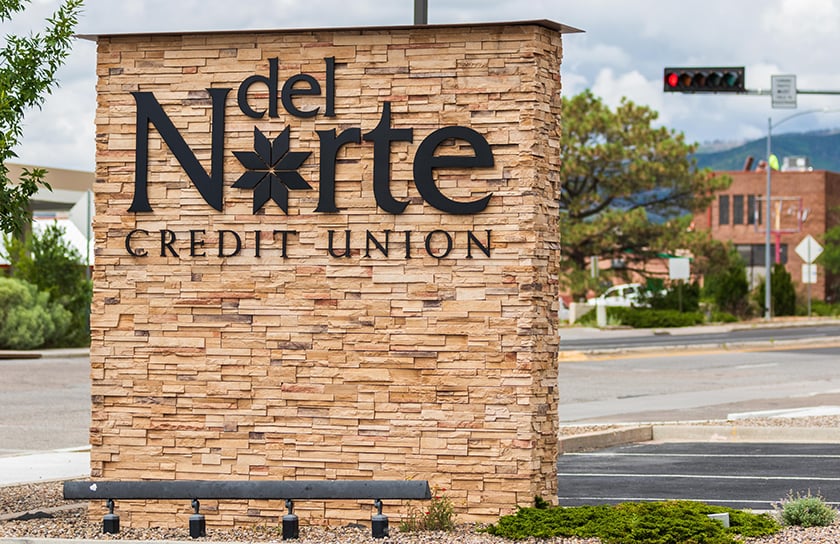 Locations & ATMs
Whether you visit our branches or one of over 30,000 surcharge-free ATMs, we've got you covered.
COVID-19
Please note that our branches and offices remain available (by appointment only at this time) and our drive-through lanes are fully operational to help you with your transactions.
We ask that you continue to use our drive-through and online services until further notice.
When arriving for your scheduled appointment:
Masks are required to be worn when visiting any DNCU lobbies.
Check-in at the branch, by text or phone call, waiting in the lobby will not be permitted.
Please remain in your car until you are called/texted and we will meet you at the door.
Offices and lobby teller stations will be disinfected after every transaction.
We will not be able to provide complimentary coffee, water, or public restrooms.
DNCU Locations
When you visit our offices, you'll experience our hometown approach to banking — new members welcome!
Española Branch

Located off Paseo de Oñate, our branch in Española is at the heart of northern New Mexico.

Los Alamos Branch

Where it all started, our "Trinity" branch has served the Secret City since 1954.

White Rock Branch

Located at the intersection of Rover Boulevard and Highway 4, our full-service branch serves LANL and surrounding areas.
2021 Holiday Closures
January 1, 2021 — New Year's Day
January 18, 2021 — Martin Luther King Jr Day
February 15, 2021 — Presidents' Day
April 2, 2021 (Early Closure at 3pm) — Good Friday
May 31, 2021 — Memorial Day
July 5, 2021 — Independence Day (Observed)
September 6, 2021 — Labor Day
October 11, 2021 — Indigenous Peoples' Day (All-star Day)
November 11, 2021 — Veterans Day
November 25, 2021 — Thanksgiving Day
December 24, 2021 — Christmas Eve Beginning at 1:00pm
December 25, 2021 — Christmas Day
Join us
Stop by one of our branches
Call us
505-455-5228 or
(877) 818-3628 toll-free.