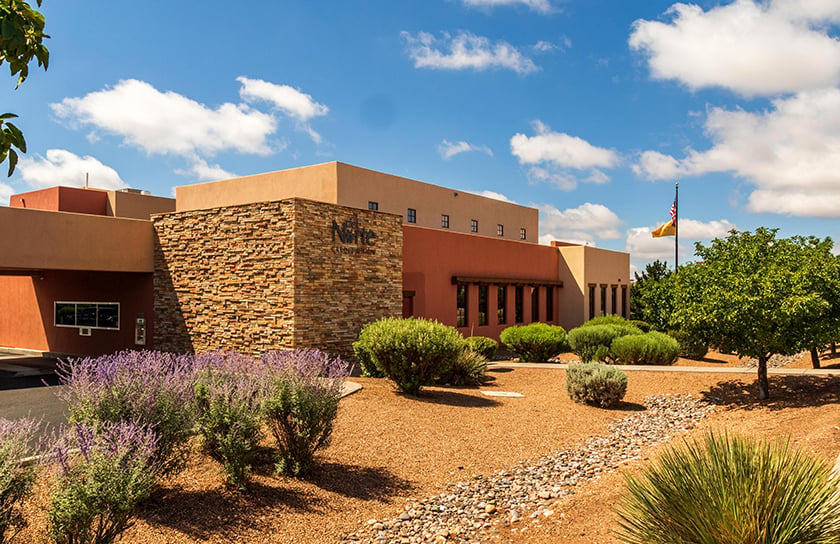 DNCU Cerrillos Road Branch
Situated on the southside of Santa Fe, our flagship location is ready to serve you.
Conveniently located between Siler Road and Richard Avenue on Cerrillos Road, our flagship branch exemplifies excellent member service.
Location

3286 Cerrillos Road
Santa Fe, NM 87507

Lobby Hours

Sunday: Closed
Monday: 9:00 a.m. – 5:00 p.m.
Tuesday: 9:00 a.m. – 5:00 p.m.
Wednesday: 9:00 a.m. – 5:00 p.m.
Thursday: 9:00 a.m. – 5:00 p.m.
Friday: 9:00 a.m. – 6:00 p.m.
Saturday: 9:00 a.m. – 1:00 p.m.

Drive-Thru Hours

Sunday: Closed
Monday: 8:00 a.m. – 5:30 p.m.
Tuesday: 8:00 a.m. – 5:30 p.m.
Wednesday: 8:00 a.m. – 5:30 p.m.
Thursday: 8:00 a.m. – 5:30 p.m.
Friday: 8:00 a.m. – 6:00 p.m.
Saturday: 9:00 a.m. – 1:00 p.m.
Services offered at this location
Our Cerrillos Road branch is committed to helping you reach financial success. At this location we offer:
Personal & Small Business Banking Services
Home Loans
Auto Loans
Credit Cards
Retirement Planning
Safe Deposit Boxes
Night drop-off access for after hours transactions
In the heart of Santa Fe
Our team at Cerrillos lives and works where you do. We are active members of nonprofit boards and volunteer our time to enhance DNCU's mission to improve lives.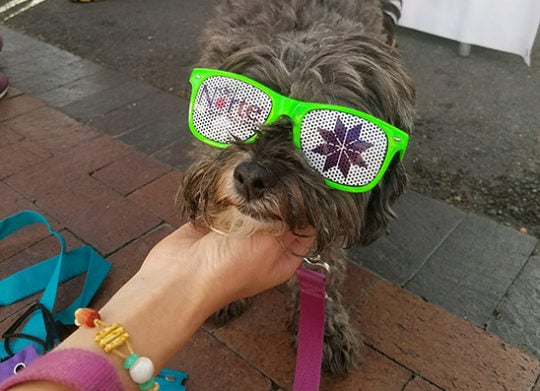 COVID-19
We are pleased to announce a phased approach to open all branch lobbies beginning Monday, May 17, 2021.
All branches will continue to follow and observe the Center for Disease Control (CDC) and New Mexico Department of Health (NMDOH) guidance including social distancing. Del Norte Credit Union asks members and other visitors entering a DNCU branch to observe the following CDC and NMDOH recommended practices:
Maintain social distancing of six feet or more.
Sanitize your hands when entering and before leaving.
Wear a CDC approved mask at all times.
Follow instructions regarding capacity limitations that we may have on the number of members permitted inside at any given time.
Stay home, visit us online, or schedule an appointment for a later date if you are experiencing any illness or if you or someone you live with has been exposed to someone with COVID-19.
Contact Us
Community Commitment
Annual Coat Drive
Charitable Passions
We love to support youth programs in NM
Branch Personality
Collaborative
Team Motivation
Contributing to the success of our community
Lollipops Given to Members
1 Million in 2019
2021
January 1, 2021 — New Year's Day
January 18, 2021 — Martin Luther King Jr Day
February 15, 2021 — Presidents' Day
April 2, 2021 (Early Closure at 3pm) — Good Friday
May 31, 2021 — Memorial Day
July 5, 2021 — Independence Day (Observed)
September 6, 2021 — Labor Day
October 11, 2021 — Indigenous Peoples' Day (All-star Day)
November 11, 2021 — Veterans Day
November 25, 2021 — Thanksgiving Day
December 24, 2021 — Christmas Eve Beginning at 1:00pm
December 25, 2021 — Christmas Day