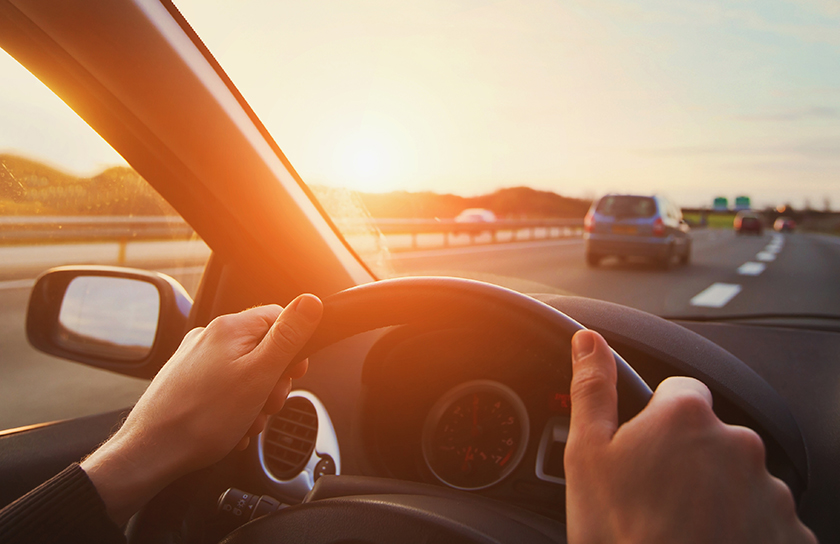 New & Used Auto Loans
Your next ride is one click away.
Three steps to ignition
DNCU keeps it simple — you find the ride of your dreams and we'll secure the best financing terms possible with no hassles.
Shop

Search and shop for your next auto or motorcycle on your favorite sites or at trusted dealerships.

Sign

We keep the red tape to a minimum — apply and sign documents completely online or call upon us for help.

Drive

Our turnaround times are minimal — you'll soon be on the road with the confidence that our loans provide.
Things to consider when applying for an auto loan
DNCU offers more than vehicle loans. Our loan officers provide free advice and guidance on all major purchases.
Down Payment

Consider a 20% or higher down payment on your vehicle to prevent becoming "upside down" on your auto loan

Monthly Payments

Vehicle owners should avoid spending more than 10% of their take-home pay on a vehicle loan

Check The Details

Considering all the factors in vehicle financing is important before signing on the dotted line.
Current rates
New and Used Auto Loans - Cars & Trucks

Model Year

APR*** as low as

DISCLOSURES

Loan Rates are current as of September 28, 2023. Loan Rates and Fees may change at any time without notice. Please contact a member services representative for details.

***APR= Annual Percentage Rate. This is not an offer for credit. Your rate may be different based on credit approval, collateral, or terms requested. Rates advertised may change at any time without notice. Please contact a lender for detail on current rates and terms.

Offer is subject to credit approval. Your approved rate and APR may be higher or lower based on credit, term, loan amount, or collateral. Loan subject to $37 processing fee. APR shown assumes term of 36 months, $20,000 loan amount, clean title, LTV not to exceed 125%, minimum FICO score of 760+, and must meet debt to income requirements. Other terms and conditions may apply. Speak with a lender regarding the specific requirements.

Electric & Hybrid Vehicle Program – Max Term 84 Months, Discounts cannot be combined -0.25%

Auto Loans – LTV <90% not including GAP, MBP or DP)

2020-2023

6.39%

2019 or older

7.69%
How much will my vehicle payment be?
If you buy a new vehicle worth
Disclosures
APR = Annual Percentage Rate
Calculator is hypothetical based on assumption and may not reflect your actual rate. Calculator is for informational purposes only and not an offer for credit.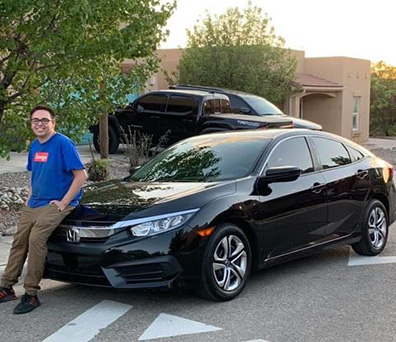 My 21 year old son financed his car purchase with DNCU and the process was so easy and smooth. We really appreciated the fast communication and the hard work to get him approved. He drove home with his new car that day, and we were so thankful for DNCU.

— Melinda S., DNCU member
Apply for an auto loan today
Ready to get started? Apply online now to get the details of your low interest and hassle-free new or used auto loan with DNCU.
Apply now
Join us
Call us
505-455-5228 or
(877) 818-3628 toll-free.
Disclosures
*Annual Percentage Rate.
¹Model 10+ years old OR more than 100,000 miles.