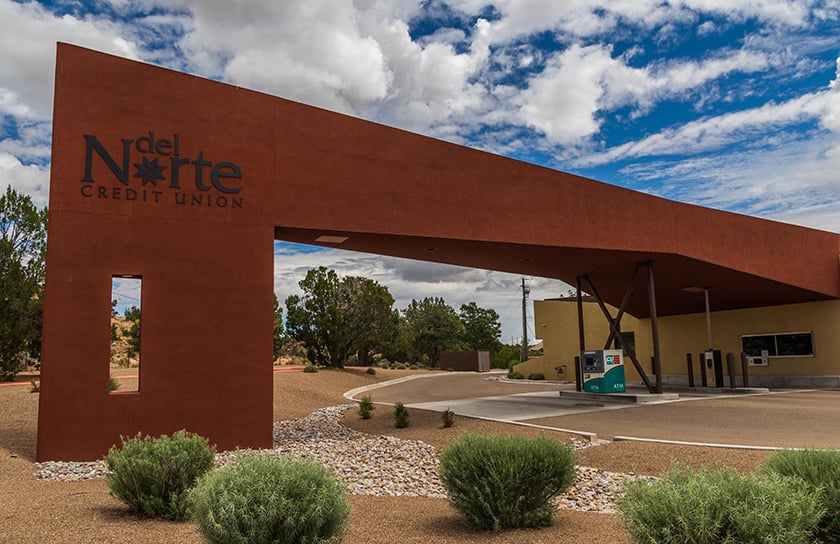 Who We Are
New Mexico born and bred since 1954.
Our History
Storytelling is a way of life in Northern New Mexico and at Del Norte Credit Union it is no different. Our story began 69 years ago. Del Norte Credit Union is a state-chartered, community credit union originally chartered in 1954 as Los Alamos Scientific Laboratory Credit Union.
In 1959, the Credit Union's name changed to Los Alamos Employees Credit Union, membership grew to 2,717 members, and the first full-time manager was hired.
In 1975, our name changed to Los Alamos Credit Union and our field of membership (FOM) was expanded to include all persons living or working in Los Alamos County. Membership continued to grow reaching 16,825 and accounts became federally insured by the National Credit Union Administration (NCUA).
In 1981, the Credit Union (CU) became a community charter credit union opening the FOM to individuals in the surrounding communities. During the early 1980's, we merged with two other Credit Unions, Raton and Roswell and expanded our field of membership.
In 1998, we merged with Santa Fe Federal Employees Federal Credit Union (SFFEFCU). SFFEFCU was the oldest Credit Union in New Mexico, established in 1935. In 1999, our name was officially changed to Del Norte Credit Union (DNCU) to represent the larger geographical area we serve. DNCU currently provides financial products and services to 63,632 members in four primary markets: Los Alamos, Española, Santa Fe and Rio Rancho while maintaining $1.1 billion in assets.
Although DNCU is open to serve the broader field of membership, we are currently focused on building relationships in Northern New Mexico.
DNCU is a not-for-profit financial cooperative owned by its members and governed by a volunteer Board of Directors (BOD). A cooperative (Co-op) is an independent group of people who come together to address a common need through a jointly owned and democratically controlled enterprise. DNCU is not about profit maximization but improving lives while balancing long-term sustainability (earnings and net worth) with member, community, and regulatory requirements.
Our commitment to community
Mission

We are a not-for-profit institution dedicated to improving lives by offering a robust line of competitive financial services paired with philanthropic efforts throughout New Mexico.

Vision

Since 1954, DNCU has been writing a story of community, growth and success.

With plans for expansion of both our branch network and service offerings, we invite the people of New Mexico to join us on our journey.

Values

DNCU reflects the culture and traditions of our New Mexico—friendships, family and communities.

It's part of Del Norte Pride and it's at the core of everything we do.
Our leadership guides our cooperative
Watch your DNCU leaders describe their passion for our cooperative. We are member-owned and we value the voices of our members.
I love DNCU because it is and always has been there for all the New Mexico communities. They help our communities with programs for kids and food distribution during the pandemic. Shout out to all the awesome staff at DNCU for the great customer service. I also love the annual Shred Days!

— Christina C., DNCU Member
Del Norte Credit Union — a membership with passion
Our DNCU membership is unique, caring, and passionate about making our community a better place.
Improving Lives—DNCU community contributions, by the numbers
Inspired by our values of Del Norte Pride and our role as your ideal partner for a better future, we strive to fulfill our mission of improving lives throughout New Mexico every day.
$2.9 M

Total savings for DNCU members in 2022.

6,560

New members we welcomed to the DNCU family in 2022.

$96,256

Total DNCU Charitable Giving in 2022.
We're member-oriented not dollar-oriented. We make decisions based on improving lives and what is right for our members.

— Rebecca R., DNCU Member
Our DNCU Workforce
The DNCU team works everyday to enhance our community by delivering world-class member service and by supporting their financial goals.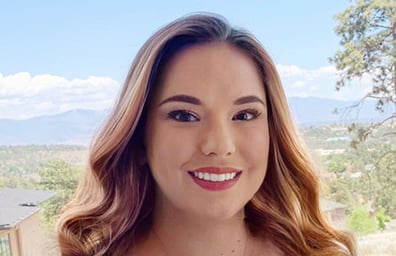 I love the personal service. I have had a few unique requests over the last year and each time the staff was so accommodating and super easy to work with.

— Nickole G., DNCU Member
Join us
Call us
505-455-5228 or
(877) 818-3628 toll-free.