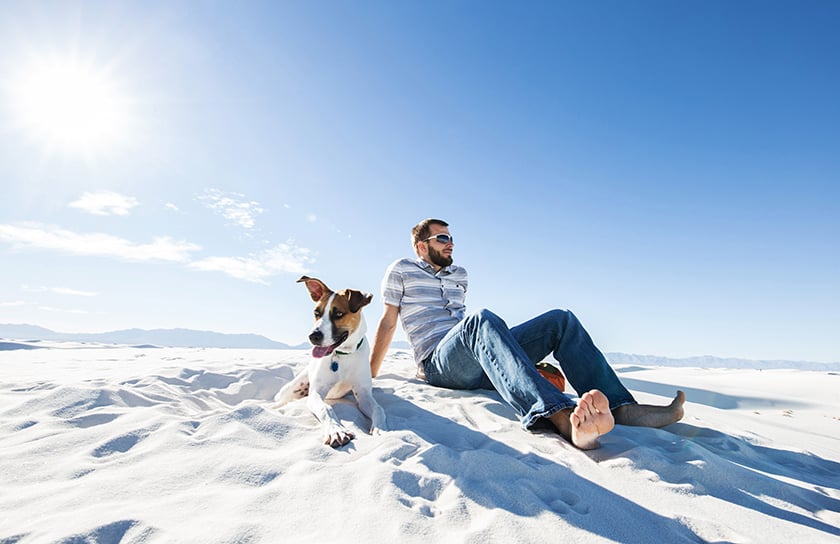 Protect Your Identity
Staying safe online. It's everybody's business.
DNCU policies and procedures for protecting personal data
Privacy Policy

Your privacy is respected at DNCU. Read our policy on how member information is used and protected.

Children's Online Privacy Protection Act (COPPA)

Read about COPPA and DNCU's commitment to protecting the privacy of the youngest members of our community.

Online Security

When you sign in to your secure online banking account, your unique user ID and password are encrypted using Secure Sockets Layer (SSL) technology.
Fraud & Scams
We are aware of current fraudulent text messages claiming to be Del Norte Credit Union. Please remember, that DNCU will never contact you through text, email, or phone asking for your personal account information. Please be aware of such attempts and do not respond or engage in any way.
Thank you for your cooperation in helping DNCU improve lives.
Online fraud and scams are created to obtain money or property from an individual through deceptive statements or acts. There are many types of online fraud and scams.
Recognize fraud and scams
Financial fraud is a crime and it could cost you money. The best way to stop this crime is through awareness and prevention. Remember, if something looks too good to be true, it probably is!
Almost all fraud is based on tricking you into giving away something of real value, in exchange for something of presumed value. By the time you realize the received item or service is fake, it's too late.
Some signs to look for when trying to identify fraudulent activity:
Messages containing poor grammar and spelling
Messages not signed with an individual's name
A sense of urgency to purchase, even if details or a photo of the item have not been provided
A buyer wishes to purchase something from you on behalf of a "client"
A buyer wants a shipping agent to pick up a purchased item and asks for your home address
You received a payment sent as a cashier's check or money order, the amount is more than the listed price, and you are asked to wire the remainder back
Use of a TTY device to "confirm" a purchase – this is sometimes done to disguise the criminal's voice
How To Protect Yourself:
If you think someone might be trying to rip you off, the first thing to do is STOP and think. Don't rush into any "deal" you might regret later.
Know who you're dealing with – Ask for a phone number and say you will call the person back. This gives you a chance to check them out. Always check the credentials of an organization you do not know personally. Contact your local Better Business Bureau to find out if the company you're dealing with is legitimate.
Be cautious – Don't respond to any offers that look suspicious.
Take your time. Legitimate companies won't rush you to send or wire money. Ask yourself: Is the potential loss of your hard-earned money worth the "deal" that's being offered?
Check that check – Never accept a check from a person or business you do not know without verifying the check is real and the funds are available. A DNCU member service representative can help you determine if the check is valid.
Keep your accounts safe – Never wire money to someone you don't know, and never use your personal account for making "business" transactions. Legitimate businesses will not ask you to do this.
Keep track – Use DNCU Online Banking so you don't have to wait for your monthly statement to track your account. You should also review your credit report at least once a year to check for unusual activity.
Fraud is costly and stressful to deal with. Avoid being a victim by being smart, skeptical and aware!
If you think you have accepted a counterfeit check or lost money in a fraudulent deal, you should report your concerns to a DNCU member service representative and to your local FBI office. Provide as much information as possible about the perpetrators, including print-outs of e-mail and details of phone conversations.
Your local office of the FBI and online at www.IC3.gov
The Federal Trade Commission (FTC) at www.FTC.gov
The Better Business Bureau at www.BBB.org for complaints against a fraudulent business
While members are responsible for their account transactions, including the deposit of potentially counterfeit checks, DNCU will be there to assist if the need arises. Promptly informing a member service representative is the first step in protecting your account.
Identity Theft
Identity theft occurs when someone uses your personal information to commit fraud or other crimes. It may also involve computer fraud, mail fraud, wire fraud, and financial institution fraud:
Internet – Fraudulent, but official-looking, e-mail messages or pop-up windows that ask you to update information or enter a contest. This type of online fraud is known as phishing.
Mail – Theft from your mailbox or trash.
Phone – Calls to "verify" information.
Text messaging – Messages delivered directly to your cell phone threatening account closure.
ATMs and Point-of-Sale keypads – Someone watching over your shoulder.
Tips for protecting yourself from identity theft:
Keep your personal information private. Identity thieves aren't always strangers!
Don't give out your passwords or Personal Identification Numbers (PINs), and never write them down or leave them in plain view.
Regularly monitor your DNCU accounts with Online Banking and set e-mail alerts for low account balances.
Change your Online Banking password periodically and don't tell it to others.
Sign up to receive your account statement electronically with eStatements and keep your account information out of the wrong hands.
Ask a representative at the Member Service Center to add a password to your account to be used when calling for account information.
Choose your own PIN for your ATM or Visa® Check Card.
Visit www.annualcreditreport.com or call (877) 322-8228 to order your free credit report annually.
Review your credit card and account statements as soon as you receive them to watch for any charges or withdrawals you did not make.
Shred account statements, bills, preapproved credit offers, and other documents with personal information before you throw them in the trash.
Avoid e-mailing personal and financial information.
Instead of clicking on links in an e-mail you receive, call the company or log on to their website directly.
Install and regularly update anti-virus, anti-spyware, and firewall software on your computer.
Sign up for Verified by Visa, an added safeguard when you use your DNCU Visa check or credit card for online shopping.
Consider the use of an identity protection service (see below.)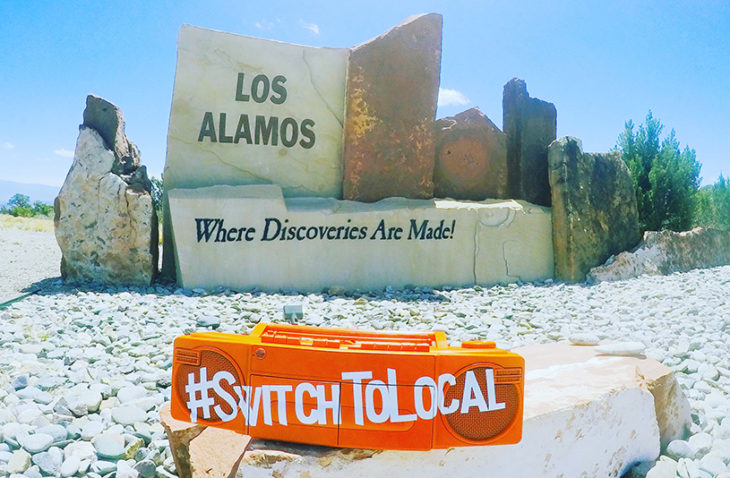 Take your identity protection efforts to the next level
DNCU Identity Protection Programs provide multiple levels of defense against a variety of threats to your personal and confidential data.
Monitoring, insurance, encryption, lost wallet and unlimited 24 hours 7 days a week resolution and prevention assistance are just some of the options and services provided by PRIVSY, an independent third party service. Contact PRIVSY at 844-477-4879 with questions or concerns.
Get Protected
Phishing
Phishing is a type of fraud that uses e-mail to direct you to fraudulent (but very real-looking) web sites. The e-mail tries to convince you to click a link to the site and enter your personal information, which will then be used for criminal purposes.
Phishing attack methods are constantly evolving. Instead of e-mail, newer variations may use automated or live phone calls or even text messages to your cell phone to reach you, and might direct you to call an electronic phone system to gather the data.
Phishing messages try to induce you into revealing your account information in many different ways, including:
Threatening to restrict or block access to your account if you do not verify certain facts or "renew" your account.
Offering to deposit money into your account upon completing a survey
Advertising promotions or contests, which require you to "register" your account information in order to enter.
Warning of suspicious activity on your account and asking for confirmation.
Asking you to update your information to provide enhanced security.
Common signs of phishing messages
There are usually a number of visual clues you can use to further identify a fraudulent e-mail message:
Look for misspellings and other typographical anomalies … although this clue is less common now that crooks have gotten more sophisticated.
Before you log in to any secure site, check to make sure the Lock or Key icon is displayed in your browser. These symbols indicate that the page you are using will encrypt data sent from your computer. Most spoofed Web sites are located on servers that do not display this icon (although some are now getting tricky and hoping to fool you by incorporating the lock or key imagery into the web page itself).
Confirm the Web address (URL) in the location bar of your browser before entering personal information. It should begin with "https".
Types of phishing communication:
Phishing e-mail
Fraudulent e-mail messages take many forms. The content of the messages varies, but typically includes a link to a web site asking for personal information. Some versions include a phone number to call that connects the member to a voice mail system to gather the data.
Text message scam
Cell phone users may receive unsolicited text messages claiming their account has been suspended. They are directed to call a number provided in the message where personal information will be collected for fraudulent purposes. Unsolicited text messages should be immediately deleted without responding.
Trojan horse phishing scam
In this phishing variant, a malicious program is hidden in an innocent seeming message. A program hidden like this is called a "Trojan horse". In one example, business executives and managers are targeted by an e-mail claiming to be from the Better Business Bureau (BBB). The e-mail poses as a complaint notice filed against the company. When the link is clicked to download "complaint details," a program is downloaded that attempts to steal information from their computer.
What to do if you receive a suspicious message:
Don't click that link! If you do not respond to a phishing e-mail, you won't compromise your personal information. DNCU will never request personal or account information by e-mail or phone unless the transaction is member-initiated.
Additional steps to protect yourself:
Never click on a link or attachment in a message from an unverified source.
Confirm the phone number. Do not rely on any phone numbers in the message itself.
Be skeptical of any unexpected e-mail message that encourages you to take quick action. Phishing messages often encourage urgent action, either to avoid some inconvenience or negative consequence, or to gain something with a limited time offer.
Enable junk e-mail filters.
Use a current web browser, and keep your computer and browser up-to-date with the latest security patches.
Keep anti-virus and anti-spyware tools up to date.
If your operating system includes firewall software, make sure it is active. Consider an inexpensive firewall device, especially if your computer is always connected to the Internet, as is the case with most cable, DSL, or other broadband connections.
If you receive phishing messages, file a complaint at www.ic3.gov
Have questions or need assistance?
Contact DNCU Member Services for help with issues related to data privacy and policies or online threats to your account.
Contact Us
Join us
Call us
505-455-5228 or
(877) 818-3628 toll-free.