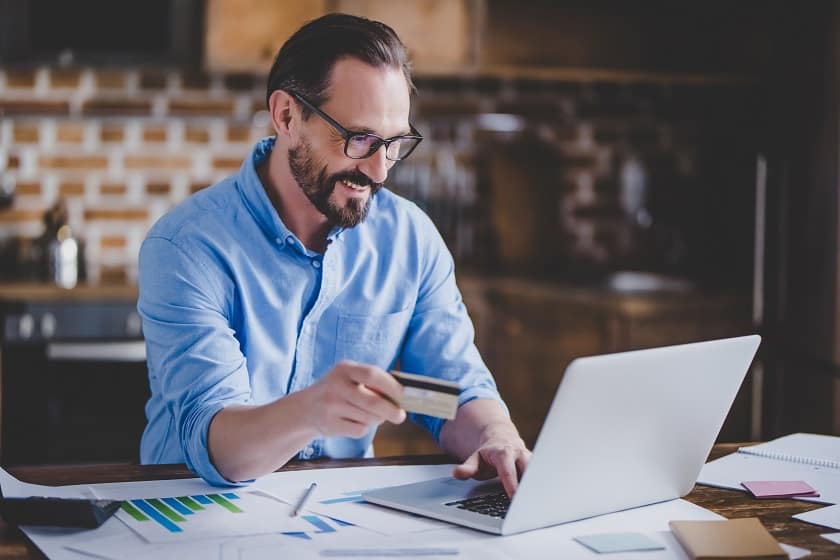 Business Visa® Cards
Give your dream the credit it deserves.
DNCU Business Visa® Cards allow you to move with confidence
You have done more than identify a market. You've discovered your dream. Bring it within reach with a Business Visa® card from DNCU Business.
Low Rates

A penny saved is a penny earned. Save more on your purchases with competitive interest rates.

Earn Points

Rebate and redeem points that you have earned with every applicable purchase.

Extended Warranty

Get peace of mind on purchases with an extended warranty on applicable purchases.

Perks

Worldwide Automatic Travel Accident, Auto Rental Collision, Extended Warranty, Baggage Delay and more.
DNCU Business Offers Rock Solid Credit Cards That You Can Rely On.
DNCU Business is committed to empowering your business with a choice of Business Visa® credit cards (Obsidian or Amethyst) that meet the daily, monthly and yearly demands of your operation.
LOW RATES

Inspired by the naturally occurring volcanic glass known for its resilience and strength, obsiDIAN reflects the unbreakable commitment of its holder.

CASH BACK

Not only stunning in its presentation, ameTHYST is respected for its ability to provide clear-headed decision-making to  those fortunate enough to hold it.
Current Rates
DNCU Business Visa Credit Cards

Type of Rate or Fee

Rate or Fee

DISCLOSURES

***APR = Annual Percentage Rate. This is not an offer for credit. Your rate may be different based on credit approval, collateral, or terms requested. Rates advertised may change at anytime without notice. Please contact a lender for detail on current rates and terms. Rates are current as of July 1, 2021.

Monthly payment will be 3% of average monthly balance or $15, whichever is greater. Rates are variable and will adjust based on Prime.

Annual Percentage Rate (APR) for Purchases, Balance Transfers & Cash***

as low as 9.99%

Cash Advances

No Fee

Foreign Transaction Fee

1% of each transaction in U.S. dollars

Late Payment Fee

$25.00

Returned Payment

$25.00

Annual Fee

No fee

Processing Fee

No fee
Joining is quick and easy. Sign up today to become a member of DNCU.
Please visit our Rates & Fees page for a comprehensive list of applicable rates and fees.
Contact Us
We're here to help. Call us at (505) 455-4677 or complete the form below and a DNCU Business representative will get back to you as soon as possible.
The card you need is closer than you think.
Get your DNCU Business credit card today. Call us at (505) 455-4677 or click the button below to send us an email.
CONTACT US
JOIN US
CALL US
505-455-5228 or
(877) 818-3628 toll-free.