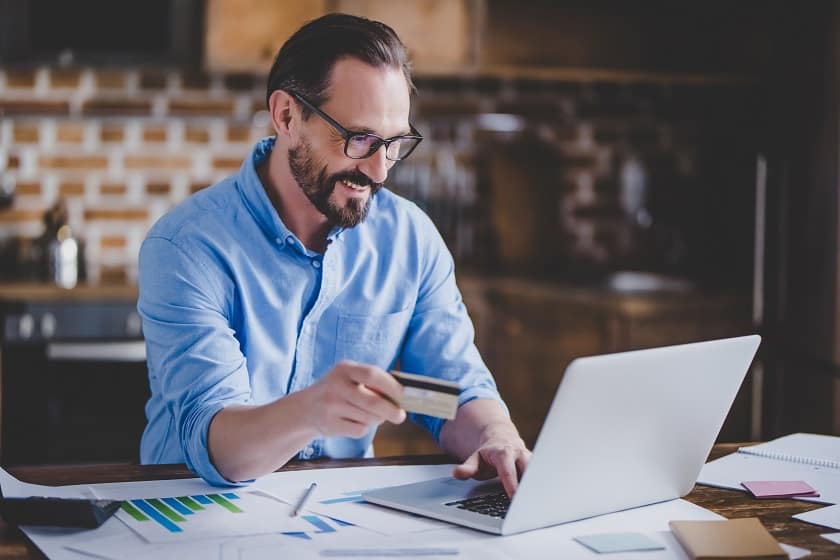 Business Visa® Cards
Give your dream the credit it deserves.
dncuBusiness Visa® Cards allow you to move with confidence
You have done more than identify a market. You've discovered your dream. Bring it within reach with a Business Visa® card from dncuBusiness.
Low Rates

A penny saved is a penny earned. Save more on your purchases with competitive interest rates.

Cash Back

Earn 1.5% cash back with the dncuBusiness ameTHYST credit card.

Extended Warranty

Get peace of mind with an extended warranty on applicable purchases.

Perks

Worldwide automatic travel accident, auto rental collision, extended warranty, baggage delay, and more.
dncuBusiness offers rock solid credit cards that you can rely on.
dncuBusiness is committed to empowering your business with a choice of Business Visa® credit cards (Obsidian or Amethyst) that meet the daily, monthly and yearly demands of your operation.
LOW RATES

Inspired by the naturally occurring volcanic glass known for its resilience and strength, obsiDIAN reflects the unbreakable commitment of its holder.

CASH BACK

Not only stunning in its presentation, ameTHYST is respected for its ability to provide clear-headed decision-making to  those fortunate enough to hold it.
Details
DNCU Business Visa Credit Cards

Type of Rate or Fee

Rate or Fee

DISCLOSURES

***APR = Annual Percentage Rate. This is not an offer for credit. Your rate may be different based on credit approval, collateral, or terms requested. Rates advertised may change at anytime without notice. Please contact a lender for detail on current rates and terms. Rates are current as of July 3, 2023.

Monthly payment will be 3% of average monthly balance or $15, whichever is greater. Rates are variable and will adjust based on WSJ Prime.

Annual Percentage Rate (APR) for Purchases, Balance Transfers & Cash***

as low as 12.99%

Cash Advances

No Fee

Foreign Transaction Fee

1% of each transaction in U.S. dollars

Late Payment Fee

$25.00

Returned Payment

$25.00

Annual Fee

No fee

Processing Fee

No fee
Frequently Asked Questions (FAQ)
Please refer to the guide below for information on required documents for membership with dncuBusiness.
(Click image for full-screen version)
Yes! dncuBusiness is proud to offer a number of convenient specialty services to our community. Specialty services include:
Cashier's checks
Debit card / ATM replacements
Debit card international processing
ACH
Remote Deposit Capture
Credit card cash advances
Notary public* (may incur fee)
Document signing
Stop payments and disputes
Reloadable card transactions
Non-member transactions
*All Notarial Acts are performed based upon the sole discretion of the licensed Notary Public of New Mexico.  
Notarial Acts we can provide: Acknowledgments, Administer of Oaths and Affirmations, Jurats, and Copy Certifications. Some of the notarial acts that we do provide are subject to change because of our temporary closure of our offices.
Notarial Acts we decline to provide: Wills, POA's, Surveys, Warranty Deeds or any type of deeds that involve legal property, Divorce Decrees.
Please visit our Rates & Fees page for a comprehensive list of applicable rates and fees.
Start Your Relationship
We're here to help. Call us at (505) 455-4678 or complete the form below and a dncuBusiness representative will get back to you as soon as possible.
More information on documentation requirements for opening an account with dncuBusiness is available here.
The card you need is closer than you think.
Get your dncuBusiness credit card today. Call us at (505) 455-4678 or click the button below to send us an email.
CONTACT US
Enjoy all that dncuBusiness offers. Apply today.