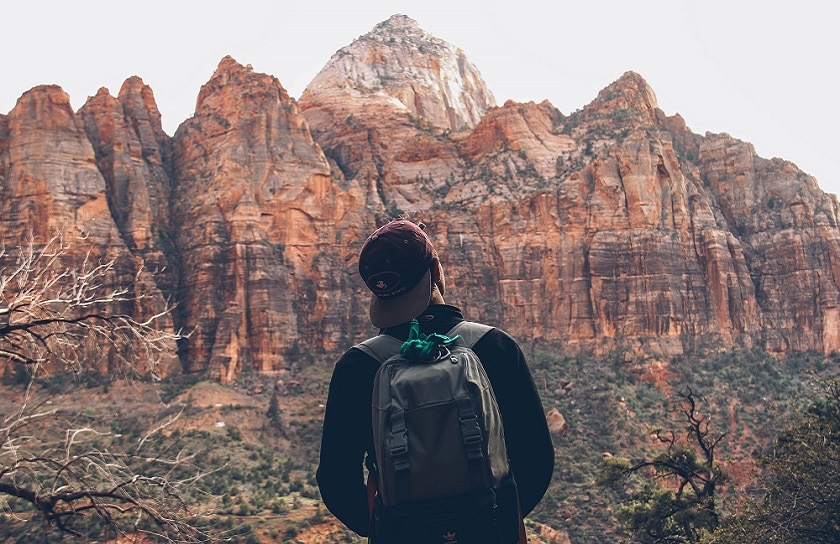 Checking Accounts
Easy to open. Easy to use.
Security and convenience. All hassle-free.
A great New Mexico checking account should provide the convenience and peace of mind you need with no red tape.
Online & Mobile Banking

24/7 access when you need it. Check balances, view recent transactions, transfer funds, make mobile deposits and much more.

30,000+ Fee-Free ATMs Nationwide

ATM/Debit transactions within CU Anytime and CO-OP networks.

Overdraft Protection

Courtesy Pay adds an extra layer of protection and provides a safety net to your checking account.†

Identity Theft Protection Options

Gain peace of mind with available robust identity theft protection services. Contact us to learn how to enroll and for applicable fees/terms.

e-Statements

Safe, secure and environmentally friendly, eStatements are made available in your online banking for up to 24 months and may be downloaded.

No Minimum to Open

We offer checking accounts that require no minimum — you decide your own level of commitment.

Online Bill Pay

Your one-stop shop to take care of all your bills including rent, credit cards, utilities and more — open 24 hours a day. Fees may apply.

Included ATM/Debit Card

Prefer to pay for things directly or use cash for everyday spending? Our free ATM cards have you covered. No charge for first ATM/Debit Card. Replacement card fees may apply.
Compare your checking account options:
Simplicity.

An account that provides basic services without adding fees or requiring a minimum balance.

30 free checks processed through your account per month

(15 cents for each additional check)
Interest.

An interest bearing account with a low minimum balance.

$7 if Daily Balance falls below $100 each statement cycle

YES

See Rate Schedule on Average Daily balances of $1000 or more Per Monthly Statement Cycle

No per-check fees

One included box of custom image checks per year
Perks!

The ultimate account for the 18-25 year old crowd.

Rebate up to four times per year (max of $100) on Courtesy Pay Overdrafts charged $25.00 each (A)
I have been a member for many years and my experience with Del Norte Credit Union has been admirable. I am pleased with the courtesy I receive from the staff. I greatly appreciate them so much.

— Jeffrey L., DNCU Member
Today's Rates
Express and Star Checking

Checking Account Type

Minimum To Earn APY

Dividend Rate

APY*

DISCLOSURES

Deposit Rates are current as of July 18, 2023. Rates and Fees may change at anytime without notice. Please contact a member services representative for details.

*APY= Annual Percentage Yield. Fee May Reduce Earnings on the Account.

Account uses the average daily balance to obtain APY each monthly statement cycle. The rate may change after account opening (variable rate account).

Minimum Rate for Money Market is 0.75%, rate varies based on amount in account.

Express (Basic)

$0

0.00%

0.00%

Star

$1000

0.05%

0.05%

Free 4 Me

$0

0.00%

0.00%

Money Market

$2000

Min 0.75%

0.75%
Frequently Asked Questions (FAQs)
Please visit our Rates & Fees page for a comprehensive list of applicable rates and fees.
We're here to help. Please call us at 877-818-3628 for assistance with opening an account.
Open a checking account online
Enjoy the convenience and security of a DNCU Checking Account today.
OPEN ACCOUNT
Join us
Call us
505-455-5228 or
(877) 818-3628 toll-free.
Disclosures
¹Overdraft protection may be set up using funds from DNCU share savings, money markets or credit lines on new or existing accounts. Courtesy Pay is automatically provided for eligible accounts; does NOT include Money Market Savings. 
†See our fee schedule for applicable fees related to use of Overdraft Protection. Contact member services for No Cost options to cover overdrafts such as a transfer from an existing account.
Must be between the ages of 18-25 to open and maintain account. Account will be converted to an Express account after reaching age 26. Member must request reimbursement for eligible fees caused by ATM or Debit Cards Only. Fee refund will be processed within 30 days from request and may not cover other overdrafts caused in the interim.