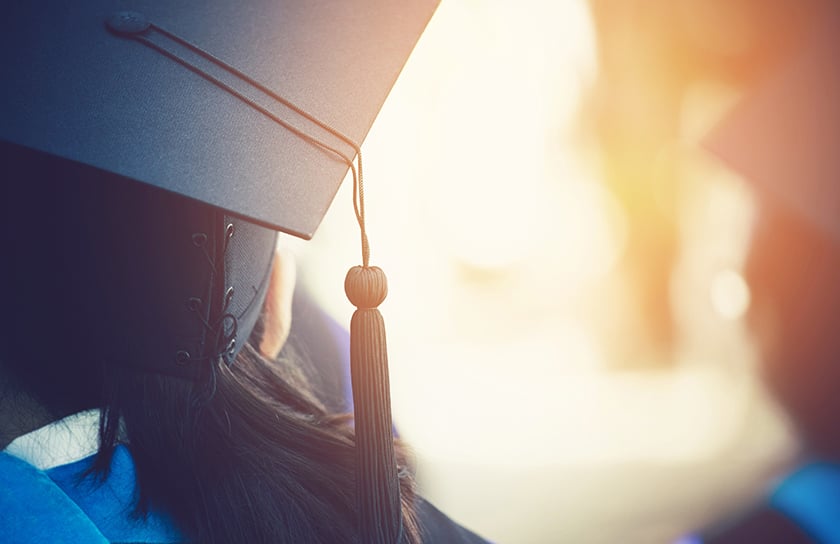 Scholarships
Helping you reach the next level.
Awards
If selected as a recipient, the student will receive a one-time award of $1,000. Up to ten (10) awards will be granted.
Eligibility
Applicants must meet all of the following criteria:
Be a member of Del Norte Credit Union prior to the application deadline.
Be a high school senior, equivalent home school senior, or a recipient of a GED received in same year of higher education enrollment or vocational school programs.
Plan to enroll in full-time undergraduate study at an accredited two-year or four-year college, university or vocational-technical school for the entire 2021–2022 academic year.
Have a minimum grade point average of 2.5 on a 4.0 scale (or its equivalent).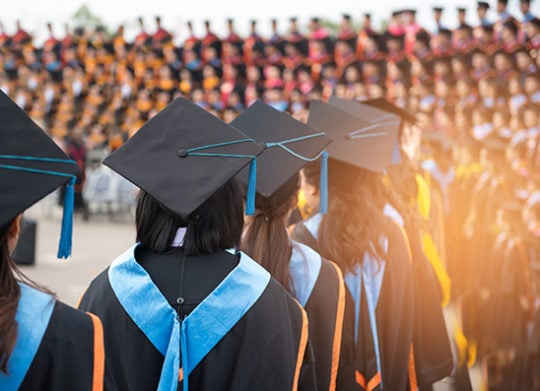 Selection of Recipients
Scholarship recipients are selected on the basis of academic performance, demonstrated leadership and participation in school and community activities, work experience, statement of career and educational goals and objectives, unusual personal or family circumstances, and an outside appraisal. Students will be asked to submit a one-page essay of no more than 300 words. Submitted essays are not part of the selection process but may be used by Del Norte Credit Union for promotional purposes. Financial need is not considered.
Selection of recipients is made by Scholarship Management Services. In no instance does any officer or employee of the Del Norte Credit Union play a part in the selection. All applicants agree to accept the decision as final.
Revisions
Del Norte LOV Foundation reserves the right to review the conditions and procedures of this scholarship program and to make changes at any time including termination of the program.
2021 Scholarship Application
The 2021 Scholarship Application application period has ended.
Thank you to all entrants for your participation.
Frequently Asked Questions (FAQ)
DNCU uses a third party vendor for the selection process. Applications must be mailed to Scholarship America directly:
Attn: Del Norte LOV Foundation Scholarship Program
Associated With Del Norte Credit Union
Scholarship America
One Scholarship Way
Saint Peter, MN 56082
YES. In order to receive a DNCU scholarship, you need to have a DNCU account. The account must be opened prior to the deadline date.
Interested in joining DNCU? Get more information and apply today.
YES. If you are under the age of 18, make sure your parents are available to share their information and to open a DNCU account for you.
A school counselor, advisor, teacher or work supervisor that knows you well must fill out this section. Make sure you give them enough time to fill out and then return to you in order to turn in on time.
YES. A signature of a school official is needed to confirm the information in this section. Make sure to include transcripts with your application.
Get More Information
You may contact us with additional questions regarding scholarships, eligibility and applications via the form below.
Note: Please do not include any confidential information such as passwords in your message.
Scholarships Contact Form
This scholarship will help me achieve my goal of becoming a nurse, but it will also give me an opportunity to give back to underserved communities, much like the one I was raised in back home, in Washington D.C.

— Chicqueeta W., DNCU scholarship recipient
Young And Fun. An Account That Reflects You.
Get the ultimate account for those aged 18 – 25. No monthly fees, first twenty ATM fees free, free online bill pay, no minimum balance requirement and much more make the Free4Me account at DNCU your best choice for checking accounts.
Get Free4Me Checking
Begin your lifelong financial success journey today
Call us
505-455-5228 or
(877) 818-3628 toll-free.