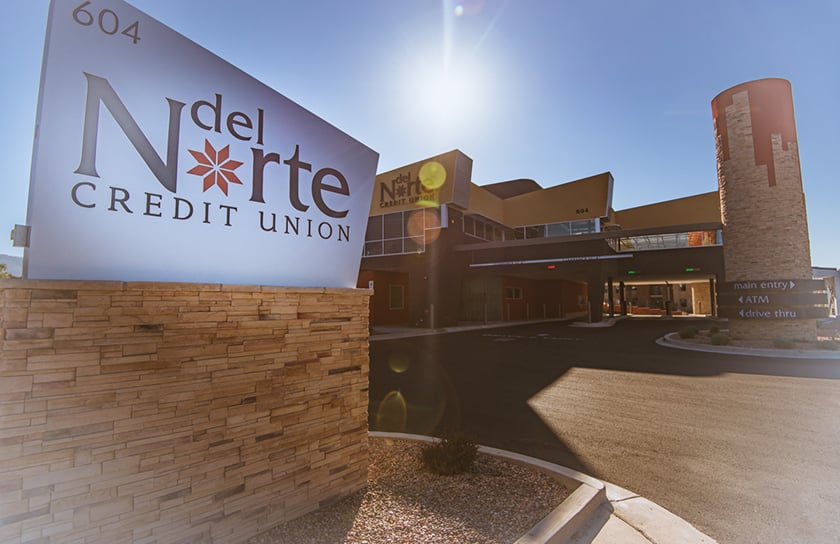 DNCU Midtown Financial Center
This full-service location offers you everything in one convenient place.
Situated in the St. Michael's corridor on San Mateo Road, our Financial Center serves northern Santa Fe and Pecos.
Location

604 W. San Mateo Rd.
Santa Fe, NM 87505

Hours

Lobby Hours*

Sunday: Closed
Monday: 9:00 a.m. – 5:00 p.m.
Tuesday: 9:00 a.m. – 5:00 p.m.
Wednesday: 9:00 a.m. – 5:00 p.m.
Thursday: 9:00 a.m. – 5:00 p.m.
Friday: 9:00 a.m. – 6:00 p.m.
Saturday: Closed

Drive-Thru Hours

Sunday: Closed
Monday: 8:00 a.m. – 5:30 p.m.
Tuesday: 8:00 a.m. – 5:30 p.m.
Wednesday: 8:00 a.m. – 5:30 p.m.
Thursday: 8:00 a.m. – 5:30 p.m.
Friday: 8:00 a.m. – 6:00 p.m.
Saturday: Closed
Services offered at this location
Our Midtown Financial Center is committed to helping you reach financial success. At this location we offer:
Personal & Small Business Banking Services
Home Loans
Auto Loans
Credit Cards
Retirement Planning
Safe Deposit Boxes
Night drop-off access for after hours transactions
Why a Financial Center?
Midtown was built with the vision to provide our members with a one-stop-shop approach to banking. Mortgage. Retirement Services.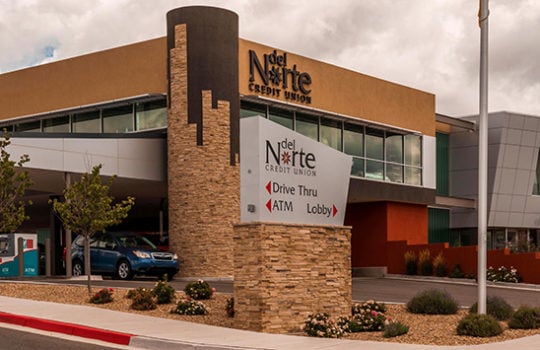 COVID-19
Please note that our branches and offices remain available (by appointment only at this time) and our drive-through lanes are fully operational to help you with your transactions.
We ask that you continue to use our drive-through and online services until further notice.
When arriving for your scheduled appointment:
Masks are required to be worn when visiting any Del Norte CU lobbies.
Check-in at the branch, by text or phone call, waiting in the lobby will not be permitted.
Please remain in your car until you are called/texted and we will meet you at the door.
Offices and lobby teller stations will be disinfected after every transaction.
We will not be able to provide complimentary coffee, water, or public restrooms.
Schedule an Appointment
Community Commitment
Shred Days all the way!
Charitable Passions
Kids Coat Drive (anything with the kiddos)
Savings for Members
$137,915
Branch Personality
Committed, Positive, Caring
Favorite Local Event
Pancakes on the Plaza
Lollipops Given to Members
12,000… plus hundreds of dog biscuits too.
2021
January 1, 2021 — New Year's Day
January 18, 2021 — Martin Luther King Jr Day
February 15, 2021 — Presidents' Day
April 2, 2021 (Early Closure at 3pm) — Good Friday
May 31, 2021 — Memorial Day
July 5, 2021 — Independence Day (Observed)
September 6, 2021 — Labor Day
October 11, 2021 — Indigenous Peoples' Day (All-star Day)
November 11, 2021 — Veterans Day
November 25, 2021 — Thanksgiving Day
December 24, 2021 — Christmas Eve Beginning at 1:00pm
December 25, 2021 — Christmas Day