More Than A Score Now Available in Online Banking
Del Norte Credit Union is always on the lookout for helpful tools that can help our members improve their Financial Fitness. Our mission is to improve lives, and one way to do this is by giving you the tools to improve your credit score. Having a good credit score is especially helpful when you are trying to buy a new car, a new home, or get a great rate on a credit card or personal loan.
The process of improving your credit score has traditionally been a confusing chore for the average consumer. How does it work? What changes a credit score? How do I make it better? For those trying to improve their score, even finding where to look was historically difficult and could negatively impact the score.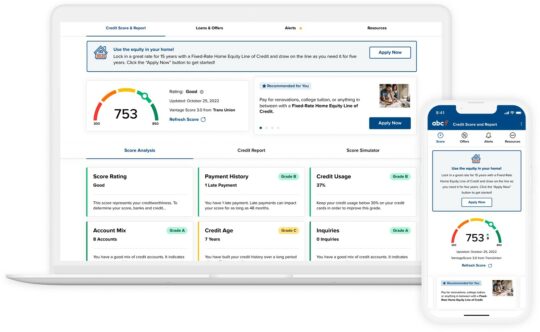 But no more! We have a way for you to check your score often, without causing any harm, and a place for you to go that breaks down how your credit score works. It even gives you helpful tips for improving your score with a credit score simulator. Welcome to More Than A Score, accessible right in your online banking tools when you bank with Del Norte Credit Union!
If you have our online banking app on your mobile device or log into online banking on your desktop or tablet , you can sign up for More Than A Score in the Financial Wellness tab. Once you sign up, your credit score is available to you whenever you'd like to see it!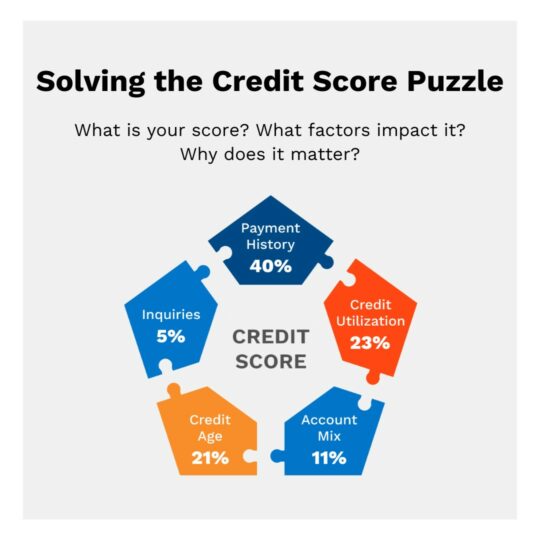 More Than A Score will even give you suggestions on how to pay down your debt, what credit cards might be the best option for you, and what grade your actions get in a report card style to better help you understand your credit. More Than A Score is a useful tool we've added to your Financial Fitness tool belt! We love to empower our members to become masters of their Financial Fitness. Learning how to do it is now easier than ever, with More Than A Score and Del Norte Credit Union, you'll be improving your credit score in no time! Sign up today to get the most out of your Del Norte Credit Union account, and start managing your future.