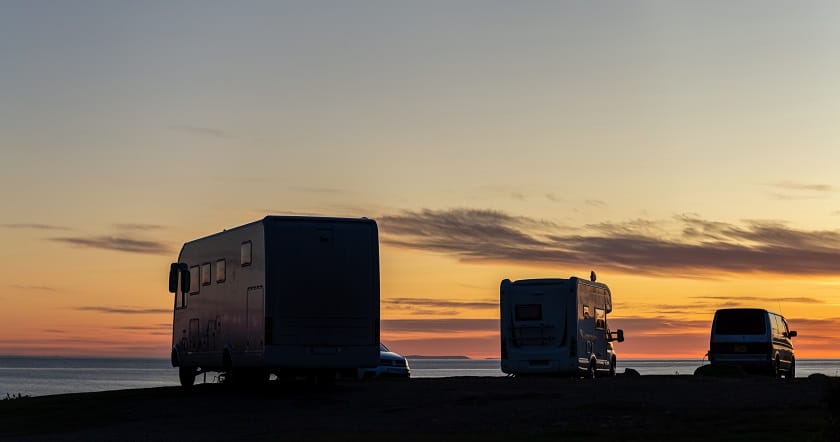 Recreational Vehicles (RVs)
Finance your home away from home with DNCU.
Class A, B, C, teardrops, fifth-wheels, truck campers and more — there are many choices when it comes to RVs. Let DNCU be your first choice for financing your grand escape on wheels.
Three Steps To Adventure
APPLY

The perfect RV reveals itself. Eventually. Have your financing ready when you meet your perfect match.

SIGN

Discover how easy it is to drive past the red tape and be on the road sooner than you think.

EXPLORE

You've done it. Start your grand adventure today with the confidence that an RV loan from DNCU Borrow provides.
Current Rates
RVs

Model Year

APR*** as low as

DISCLOSURES

Eligible Types: Travel Trailers, 5th Wheels, Class A, B & C Motor Homes, Pop-Up Tent Trailer, Truck Camper, Toy Hauler, Horse Trailer w/ Living Quarters & Boats.

Loan Rates are current as of March 15, 2023. Loan Rates and Fees may change at any time without notice. Please contact a member services representative for details.

***APR= Annual Percentage Rate. This is not an offer for credit. Your rate may be different based on credit approval, collateral, or terms requested. Rates advertised may change at any time without notice. Please contact a lender for detail on current rates and terms.

Offer is subject to credit approval. Your approved rate and APR may be higher or lower based on credit, term, loan amount, or collateral. Loan subject to $37 processing fee. APR shown assumes term of 120 months, $15,000 loan amount, clean title, LTV not to exceed 115%, minimum FICO score of 730+, and must meet debt to income requirements. Other terms and conditions may apply. Speak with a lender regarding the specific requirements.

¹Model 10+ years old

2012 - 2022

7.05%

2011 or older1

8.05%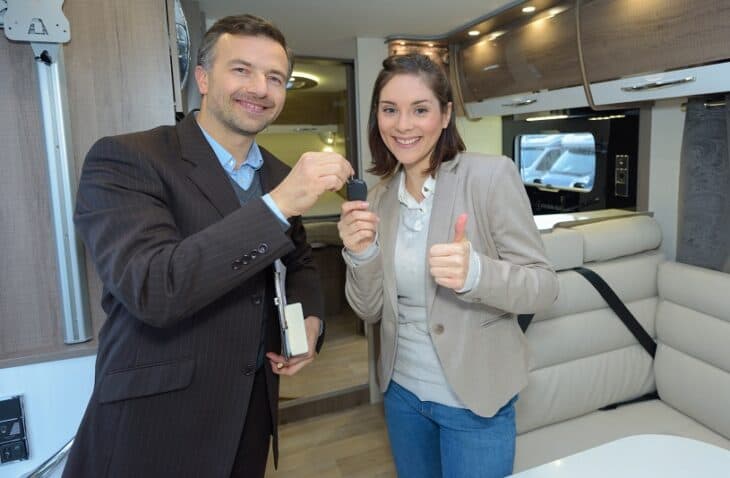 Free Guide To RV Financing
Need some help understanding the different types of RVs, factors to consider when choosing your own, the benefits of buying new versus used and financing options?
Check out the free guide to financing an RV in the Financial Fitness section.
Read The Guide
Apply for an RV loan today
Ready to get started? Apply online now to get the details of your low interest and hassle-free RV loan with DNCU.
APPLY NOW
Join us
Call us
505-455-5228 or
(877) 818-3628 toll-free.