Heads Up on Holiday Events!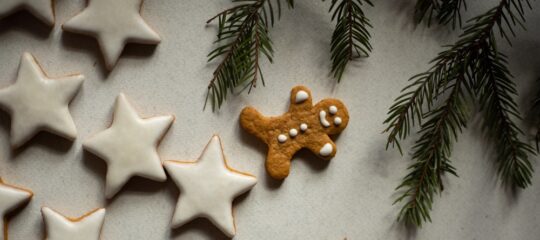 The Holidays are fast approaching, and we have lots of events to tell you about this year! This is a chance to mark your calendars for the events that sound interesting to you.
In November:
November 15th through January 23rd, Thrive with LOV Mural Art Project, brought to you by Del Norte LOV Foundation. This is a traveling mural project in partnership with ARTsmart New Mexico and Thrive Community School.
Saturday, November 12th,  ARTsmart Fall Gala and Collectors Fine Art Auction at Bishop's Lodge
Tuesday, November 15th through Tuesday, November 22nd: DNCU Riverside Branch
Wednesday, November 23rd through Wednesday November 30th: DNCU Paseo Branch
Thursday, December 1st through Thursday, December 8th: DNCU White Rock Branch
Friday, December 9th through Friday, December 16th: DNCU Trinity Branch
Monday, December 19th through Tuesday, December 27th: DNCU DeVargas Branch
Wednesday, December 28th, through Wednesday, January 4th: DNCU Midtown Financial Center
Thursday, January 5th through Thursday, January 12th: DNCU Cerrillos Branch
Friday, January 13th through Friday, January 20th: DNCU Rio Rancho Financial Center
Week of January 23rd: Installation Party at Thrive Community School
November 16th, Dine Out with LOV, brought to you by the Del Norte LOV Foundation, a fundraiser by way of something we do everyday, eating out at a restaurant.
In December:
We are excited to announce that the beloved DNCU Calendar will become the Del Norte LOV Foundation Calendar produced by DNCU. The 2023 calendars will be distributed from December 1st through December 31st at all DNCU branches. For this calendar, we are highly suggesting a $5 donation per calendar, where these tax-deductible, charitable proceeds will directly benefit the 2023 Del Norte LOV Foundation's Scholarship Program to improve the lives of youth who aspire for a better future in higher education.
December 3rd, Kiwanis of Los Alamos Breakfast with Santa, 8:00 AM to noon, IHM Parish Hall, 3700 Canyon Road, Los Alamos. Thanks to the support of Del Norte Credit Union, there is no cost to visit with Santa, but families are encouraged to donate to the Kiwanis Club of Los Alamos for the support of Northern New Mexico foster children. Moms, dads and grandparents will want to be sure to bring their cameras (or phones) to preserve the memories of this Covid-safe visit. The Kiwanis Club will be collecting non-perishable food donations for LA Cares and See's Candy will be available for purchase. Register here: Los Alamos – Kiwanis International
Family Movie Night with LOV, December 12th, 2022 at 6:00 PM at the Violet Crown, the movie: Elf! A new holiday classic that the whole family will LOVE. Generously sponsored by Violet Crown. Buy tickets here https://santafe.violetcrown.com/movie/VC000922
December 17th, Pictures with Santa at our Espanola Riverside Branch, 10:00 AM to noon.
December 20th, Pictures with Santa at our Cerrillos Branch, 3:00 PM to 5:00 PM.
December 21st, Pictures with Santa at our Midtown Branch, 3:00 PM to 5:00 PM.
We're so excited for the Holiday Season and hope you'll join us on these dates to make memories and have some fun!