Rio Rancho Shred Event 2021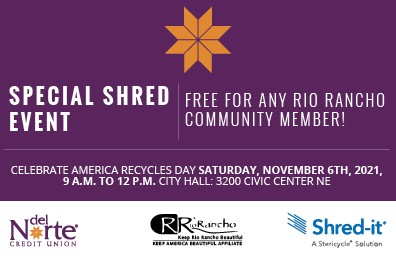 Bring your unwanted documents to us for safe shredding this Saturday!
Rio Rancho City Hall – November 6th from 9am to 12pm
Location: 3200 Civic Center NE, Rio Rancho
—–
Shredding is provided free of charge by DNCU.
We ask that members limit shred loads to a maximum of 50lbs.