Exploring College Costs by Major
Facing rising tuition costs and a higher cost of living, students in New Mexico and around the country are considering both the costs and benefits of higher education institutions and degree programs. In New Mexico, majors in engineering, computer/information sciences, and nursing provide the strongest return on investment in higher education and are available from well-respected colleges and universities throughout the state.
In this article, we'll explore the various costs of various majors at top schools in New Mexico, including costs associated with internships, and list useful resources for aspiring students seeking detailed information on costs and other factors at specific institutions of higher education. In each school feature, we include each school's scorecard from the Department of Education, as well as each school's financial calculator. Another thing to consider is the Western Undergraduate Exchange (WUE) Program. This program, if students qualify, can get them 1.5x in state tuition, visit https://www.wiche.edu/tuition-savings/wue/ to learn more.
Please note that salary projections can vary based on numerous factors including location, certifications, and experience.

MEDICAL
Pursuing a career in the noble profession of medicine? According to Salary.com, a medical resident in New Mexico makes an average of $52,962 annually while a graduate nurse in New Mexico earns an average of $62,297 per year, as of June 2023.
Some notable medical programs in New Mexico are listed below along with links to additional information on graduation rates, financial aid data, and more:
University of New Mexico, School of Medicine in Albuquerque
The cost of tuition for the School of Medicine is $15,328 for residents and $44,023 for non-residents. In addition to tuition, medical students owe other fees:
Disability Insurance, per year: $103.00
Needlestick Insurance, per year: $14.00
Curriculum Fee: $2,700.00
Diagnostic Equipment (1st year students only): $640.00
Library Fee: $260.00
Microscope Fee (1st year students only): $100.00
New Mexico State University, School of Nursing in Las Cruces
For a Bachelor of Science degree from the School of Nursing, a 5-semester program will cost a total of $26,415.20 for residents and $74,403.80 for non-residents. Other fees for students:
Immunizations/Titers: $720.00
CPR Card (American Heart Assoc. ONLY): $50.00
Uniforms/Shoes: $310.00
Yearly drug screen ($50.00 x 2 years): $100.00
Yearly Background ($74.00 x 2 years): $148.00
Yearly TB Skin Test ($75.00 x 2 years): $150.00
Other Clinical Clearances (PPD, Drug Screen, NMDOH Fingerprints): $200.00
Northern New Mexico College
Offering a career ladder from Certified Nurse Aide (CNA) to Licensed Practical Nurse (LPN), an ACEN accredited Associate Degree Nursing Program (RN), and a CCNE accredited holistic RN to BSN Program, students at Northern New Mexico College can expect to pay approximately $2,532 per 12 – 18 hours block as residents of the state or $3,360 for out-of-state residents.

BUSINESS
A business degree often serves as a first step towards a rewarding career in a variety of fields and can enhance job prospects and advancement opportunities while also increasing overall lifetime income. New Mexico State University reports that graduates in this field earn an average annual salary of $86,800.
University of New Mexico, Anderson School of Management in Albuquerque

UNM Anderson School of Management's tuition is $10,742 for residents and $25,005 for non-residents. A graduate cost premium costs $630 per academic year. Books and supplies amount to approximately $3,848 per year.
The total estimated annual cost of attendance is $30,340 for residents and $44,603 for non-residents.
New Mexico State University (NMSU), College of Business in Las Cruces
An MBA is a highly sought-after degree. Accredited by AACSB-International, this university's MBA program is one of the best business programs in the world.
Average in-state tuition and fees is $11,851. Online tuition for the online program is $33,638.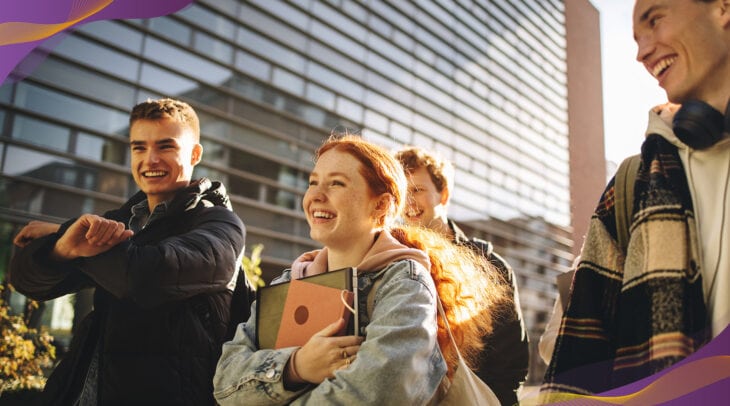 ENGINEERING
As one of the most robust and respected engineering degree programs in New Mexico, the College of Engineering in Las Cruces at New Mexico State University is an ideal choice for aspiring engineers in the Land of Enchantment. Entry-level engineers in New Mexico earn approximately $55,321 per year.
New Mexico State University (NMSU), College of Engineering in Las Cruces
Application fee for U.S. residents: $40
International students: $50
In-state tuition: $5,882 per year
Out-of-state: $18,725 per year
Part-time: $327 per credit (in-state)
Part-time: $1,040 per credit (out-of-state)
In addition, a $145 engineering tech fee applies to each student every semester. The fee enables the College of Engineering to enhance technology access, reduce state funding, maintain quality laboratories, and leverage private support.

COMPUTER SCIENCE
As one of the most challenging college majors that a student can tackle, computer science is a discipline that requires strong student commitment and quality instruction. For those who prevail, the average yearly salary for an entry-level computer scientist is $37,794, according to Zip Recruiter as of June 2023.
Established in 1966, the Computer Science and Engineering Department at New Mexico Institute of Mining and Technology is one of the oldest and most sought-after computer science degree programs in the American Southwest.
New Mexico Institute of Mining and Technology, Computer Science and Engineering Department in Socorro ("New Mexico Tech")
Publications like the Princeton Review, Kiplinger's, and U.S. News & World Report have routinely given New Mexico Institute of Mining and Technology high ratings. The program has also earned accreditation from ABET's Computing Accreditation Commission.
In-state tuition and fees based on 12-18 credit hours is $9,228, with out-of-state tuition costing $26,482. Students can expect to pay $800 for books and supplies.

INTERNSHIPS
A popular means by which students gain professional experience in their field of choice, internships may be paid or unpaid. In either case, there are expenses that students will likely take on during any internship.
NOTE: Prices may vary due to market prices and other factors and are current as of August 2023.
Cost of Living Figures for Central New Mexico
Albuquerque
As the Albuquerque Regional Economic Alliance points out, Albuquerque falls below the national average for cost of living (100) with a score of 94.3. Current total annual living costs include:
Food: $13,802 (family of four), $4,686 (individual)
Housing: $11,952 (family of four), $7,992 (individual)
Transportation: $14,058 (family of four), $5,316 (individual)
Los Alamos
Coming in at just above the national average, typical annual living costs for Los Alamos include:
Food: $13,802 (family of four), $4,686 (individual)
Housing: $17,850 (family of four), $9,535 (individual)
Transportation: $14,058 (family of four), $5,316 (individual)
Santa Fe
Slightly higher than the national average, the current total annual living costs for Santa Fe include:
Food: $13,802 (family of four), $4,686 (individual)
Housing: $13,356 (family of four), $10,104 (individual)
Transportation: $14,058 (family of four), $5,316 (individual)
Transportation costs will vary widely based on vehicle ownership and personal usage. Gas prices in New Mexico tend to be similar to national costs, with slightly higher prices in Albuquerque and lower prices in Los Alamos and Santa Fe.
Need easy access to your money? Financial services from Del Norte Credit Union are available throughout northern New Mexico and Rio Rancho. Find a branch or ATM near you today.
Del Norte Credit Union is your ideal partner for a better future!
More so than ever, it's imperative that aspiring students consider the costs and benefits of higher education and balance those same considerations against available resources and the anticipated value of a degree. New tools, including financing options, have made finding the right school and degree program easier. Start saving for higher education today with a variety of savings options, including savings accounts, at Del Norte Credit Union or learn more about personal loans or HELOCs to help ease the burden of going back to school, contact us today for information and assistance.
Looking for scholarships? The Del Norte LOV Foundation, the independent philanthropic organization associated with DNCU, assists students in New Mexico who plan to continue their education in college or vocational school programs.
Disclaimer: This article is for informational purposes only. For advice regarding your specific financial situation, please consult a financial planner or a trusted financial professional.