Expenses New Homeowners Should Prepare For
Are you preparing to take that big step into homeownership? Before doing so, it's a good idea to have a thorough understanding of different types of homeownership expenses you may encounter after the purchase of your new home.
In this guide, you will find a detailed list of the expenses that a new homeowner should prepare for, tips on setting realistic expectations for costs involved in homeownership, and local resources for a successful home purchase in New Mexico or elsewhere.
Del Norte Credit Union (DNCU) is home to a full range of mortgage financing, including home repairs and improvement, in New Mexico and beyond. Reach out to a dncuMORTGAGE officer today for free information and assistance with every step of the home-buying journey.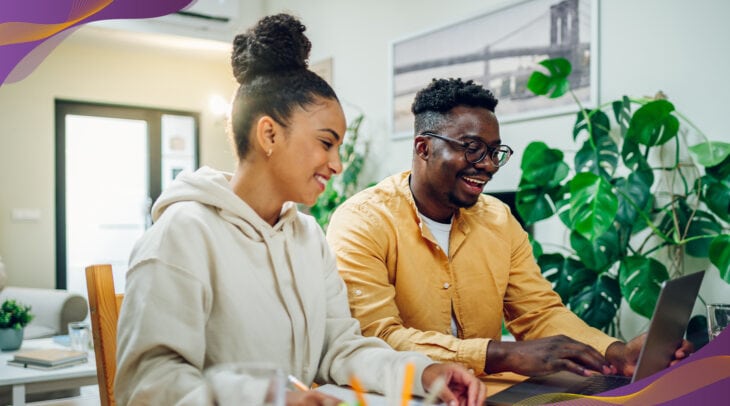 Mortgage, Insurance, Taxes, & HOA Fees
P.I.T.I (principal, interest, taxes, and insurance) expenses represent the fundamental costs of your monthly mortgage payment. Understanding these expenses, and other monthly costs, are essential to creating an accurate budget for new homeowners:
Adjustable-rate mortgages (ARMs), representing about 9% of all new home loan applications according to the Mortgage Bankers Association (MBA), are subject to change. Homeowners with this type of mortgage should be prepared for increases to their monthly payment obligation. Looking for a better deal? Check out the Guide to Refinancing Your Mortgage in New Mexico.
Property taxes, primarily levied by local governments, can vary based on the assessed value of a home. As of 2023, New Mexico has an effective property tax of 0.80%, while property taxes nationwide can fall between 28% and 2.4%, depending upon the state.
Homeowners insurance, a requirement for homes that are financed with a mortgage, costs an average of $1,820 per year and is rolled into your monthly mortgage payment if you have an escrow account. DNCU has partnered with TruStage to provide a variety of competitive homeowners insurance options in New Mexico.
Many homeowners are required to pay monthly fees toward a Homeowners Association (HOA). These fees contribute to the shared expenses of your community, including amenities and maintenance, enforcement of rules, and other obligations.
Extended warranties offer homeowners coverage beyond the manufacturer's warranty for appliances and various home systems. Homeowners should shop around for competitive pricing on extended warranties, research the insurer's history and customer reviews, and weigh the cost and benefits of this coverage based on the reliability and anticipated lifespan of the items covered.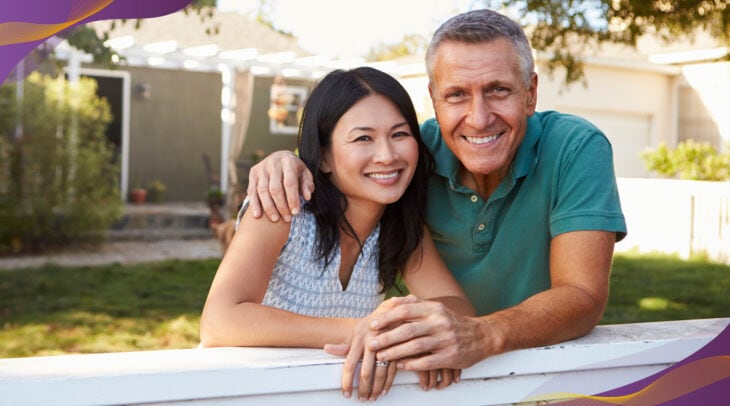 Utilities
With an annual average of $5,640 a year spent on utility bills by American families, developing a budget that includes an accurate assessment of monthly utility bills is important for new homeowners. Utilities include:
Electricity
Gas
Water/Sewer
Internet, phone & cable
Trash & recycling
To get an idea of utility costs in your new home, ask your real estate agent for details or consider requesting utility bills information from the home seller. Some utility companies, like Power New Mexico, can provide rate information and a list of available rebates and discounts.
Discover how maintaining your home during the summer or winter seasons can keep monthly utility bills to a minimum with free guides from DNCU.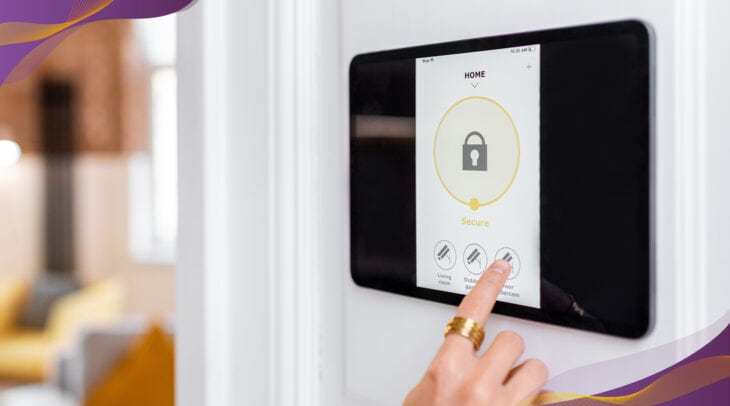 Regular Maintenance & Unexpected Repairs
Maintenance and repairs are an unavoidable part of the homeowner experience. A rule of thumb for budgeting for maintenance and unexpected repairs is to set aside 1% – 4% of the total home purchase price for this purpose. For example, a $300,000 home would require an annual maintenance and repair budget between $3,000 – $12,000.
Some of the most common regular maintenance costs for homes include:
HVAC cleaning
Roof and gutter cleaning
Landscaping & lawn care
Pest control
Upkeep of exterior materials, specifically stucco, clay, or brick for Southwest-style homes
Budgeting for surprise home expenses and repairs is a smart move. Consider setting aside a budget for unexpected repairs such as:
Pipe bursts
Electrical repairs
Leaky faucets
Water heater replacement
Roof repair
Are you interested in financing your home renovations? Get all the information you need on how to pay for home renovations in our Financial Fitness section.
Furniture & Appliances
Furnishing your new home is an exciting, but expensive, part of the new homeowner experience. For those moving from renting to owning, this often involves moving up to a much larger home. With the national average to furnish a family home at around $16,000, it's a good idea to consider shopping for furniture at local second-hand shops, online marketplaces, or asking friends and family for furniture that they no longer use.
Depending upon the terms of your home purchase, you may need to purchase appliances such as a washer/dryer, oven, refrigerator, dishwasher, and microwave. Be sure to set aside a budget for these items as well as a small budget for appliance repairs that will be necessary in the future.
Finance furniture, appliances, and other purchases with a credit card that is worthy of your wallet. Choose your credit card and apply online today.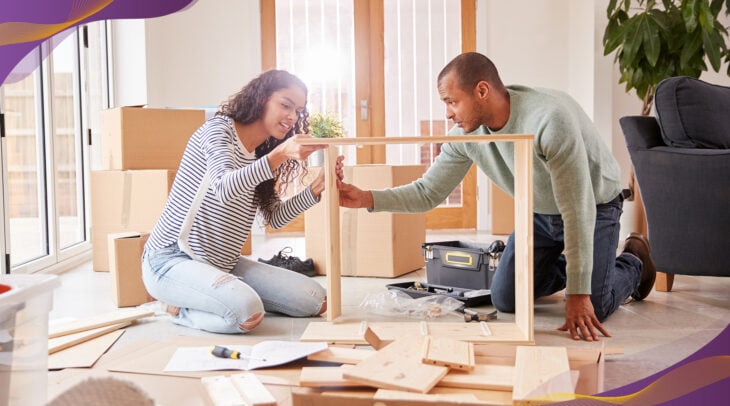 Home Improvements
Even a dream home will inspire a new homeowner to make improvements, both large and small, over time. For those concerned with home improvements with a high return on investment (ROI), the following home improvements are worth considering:
Minor bathroom remodel (102% ROI)
Minor kitchen remodel (98.5% ROI)
Entry door replacement (90.7% ROI)
Interior paint (107% ROI)
Get more information about HELOCs and Home Equity Loans and the benefits of financing home improvement projects or visit dncuMORTGAGE to apply today.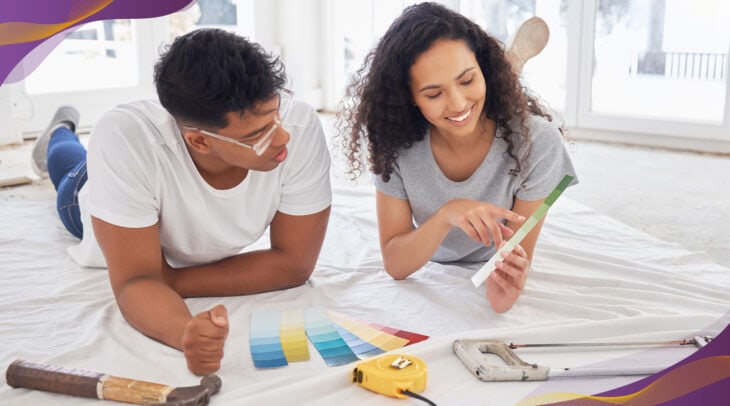 Home Security and Safety
The peace of mind provided by the knowledge that you're in a safe and secure home is priceless. New homeowners should set aside a budget, however, to cover enhancements to their home security, including initial equipment and setup costs, as well as ongoing service fees:
Security system installation and monitoring fees — first-time installation charges and ongoing monthly surveillance and service fees vary by provider. Be sure to shop around for the right security solution and remember to compare pricing.
Safety upgrades and preventative measures — replacement or upgraded smoke detectors, carbon monoxide detectors, and fire extinguishers are essential safety items for your new home.
Other safety and security upgrades – replacing or repairing locks, reinforcing windows and doors, additional exterior lighting and motion detectors, and enhanced fencing or gating will require their own budgeting.
Interested in how a personal loan can help fund unanticipated expenses or small home improvement projects? Check out Personal Loans at DNCU, including our free Complete Guide to Personal Loans, for more information and to apply online.
Del Norte Credit Union is your partner for a better future!
Outlining a realistic budget for expenses that new homeowners should prepare for is an important safeguard against unexpected and burdensome costs. With the right home loan and a good understanding of all current and future financial obligations, a new homeowner can ensure a stable and rewarding climb up the real estate ladder.
Managing your personal finances is easy with DNCU. Check out our range of convenient financial services, including checking accounts and savings accounts, credit cards, business services, and more on our website at dncu.com or visit any of our branch locations in Santa Fe, Los Alamos, White Rock, Española, and Rio Rancho for more information and assistance.
Disclaimer: This article is for informational purposes only. For advice regarding your specific financial situation, please consult a financial planner or a trusted financial professional.