A Guide to Buying a Home for Young Adults & First-Time Homebuyers
Are you thinking about taking that big step toward homeownership in New Mexico? Building equity, reaping tax benefits, setting down roots in a community, and customizing a home to your own tastes are just a few of the advantages of owning a home.
In this Guide to Buying a Home for Young Adults & First-Time Homebuyers, we'll provide you with the information that you need to position yourself for a successful first step onto the homeownership ladder. We'll also provide contact details for skilled mortgage professionals who are ready and able to answer any questions you have as you prepare to become a first-time homebuyer in New Mexico.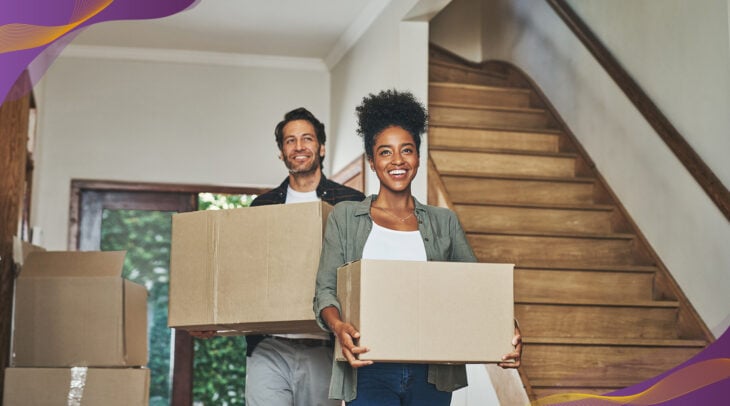 Assess Your Current Financial State
To chart a path forward, you need to understand where you are now. Evaluate your current financial situation with the following methods and tools to determine your financial readiness for purchasing a home:
Evaluate Income and Job Stability: A reliable source of income is essential to managing the ongoing costs of a monthly mortgage, property taxes, insurance, and home repairs and improvements. Consider how secure your current employment situation is and try to gauge future income with your current employer and in your current field.
Determine a Price Point: Use this simple budget calculation to determine a realistic price point for a home based upon your household's monthly take home-pay and the monthly home PITI (principal, interest, taxes, and insurance) payment and other costs.
Shore Up Savings: Ensure that you have a rainy-day fund after your down payment, closing costs, and moving costs are accounted for. Once calculated, Vanguard recommends saving 3 to 6 months of expenses to cover emergencies.
Get Pre-Qualified for a Mortgage: A pre-qualification for a mortgage generates useful insights into housing affordability and your borrowing limits. Consult with your financial institution or call a Del Norte Credit Union (DNCU) mortgage officer today at (505) 455-5228 for a free mortgage pre-qualification.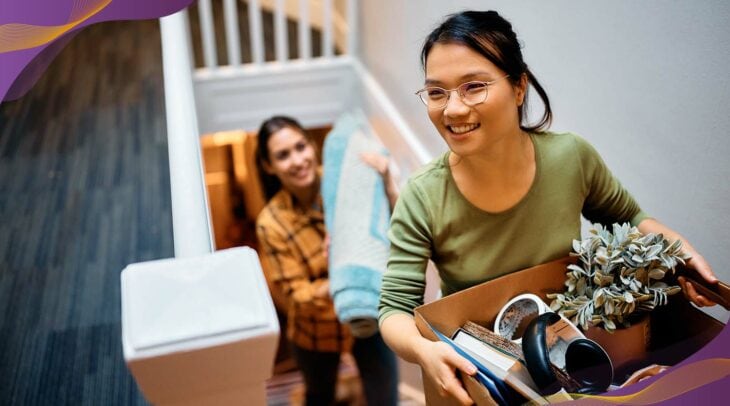 Educate Yourself on the Process and Options
The process of buying a home is especially daunting to first-time homebuyers. Getting educated and informed on first-time home buying will empower you to make informed and sensible decisions as you prepare to own your first home:
Understand mortgage options and terminology. The Consumer Financial Protection Bureau (CFPB), an official website of the United States government, provides a useful list of key terms relating to mortgages.
Get expert advice from sources such as homebuyer seminars, online community groups on Reddit and Facebook, or financial advisors. Find a certified advisor online via the National Associated of Personal Financial Advisors (NAPFA).
Network with homeowners located in, or close to, your anticipated community of choice. Friends, family, and others who have completed home purchases of their own can provide insights into the experience of purchasing home, share tips, and make recommendations.
Consider the advantages of using a credit union like Del Norte Credit Union when purchasing your first home. Competitive rates, transparent terms, and local expertise are hallmarks of local financial cooperatives and can serve as an ideal lending partner for mortgage loans.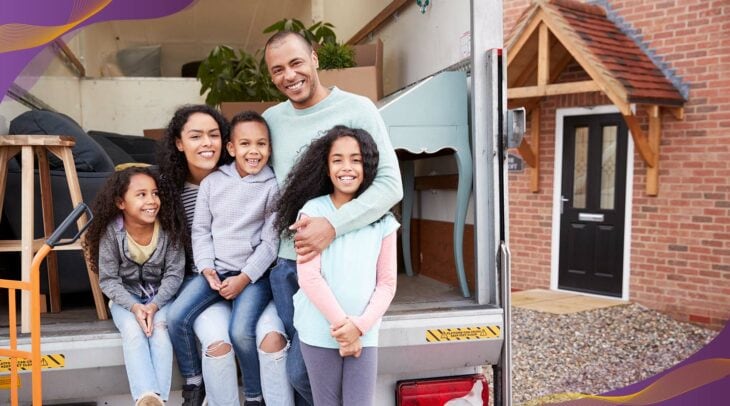 Make Actionable Changes to Ready Yourself
After making a full assessment of your financial situation, you may be able to make some changes to prepare yourself for your first home purchase. Credit scores, pay raises, and debt reduction are some key elements in positioning yourself for favorable terms on your first home mortgage.
Improving Your Credit Score
While most credit score improvements require consistent effort over a long period of time, there are some immediate steps that you can take now to improve your chances of a favorable credit score:
Avoid closing old credit accounts to help improve your length of credit history
Avoid opening too many new accounts, a behavior that can be perceived as a red flag by lenders
Monitor your credit report for errors by reviewing your free copy and request corrections, if necessary
Become an authorized user on an account held by a trusted friend or family member with a positive payment history so that their good behavior reflects positively on your own credit report
Reduce credit card balances to the greatest extent possible. Also, keep your credit card balances below 30% of your credit limit, and if possible, pay them off in full each month
Increasing Income
The annual income of a mortgage applicant is an important consideration for any mortgage lender. Consider the following ideas to increase your income in anticipation of submitting a mortgage application:
If you have held off on seeking a pay raise, now is the time to act – approach your employer for a raise to demonstrate a higher level of income on your upcoming mortgage application
Land a higher paying job – if there is an opportunity to move towards a higher paying position at your current place of employment or in a different company or organization, a higher annual income may positively impact your borrowing limits
Turn hobbies into side gigs – if you have a beloved hobby that can be monetized, consider turning your passion into a side gig that contributes to your annual income
Paying Off Existing Debt
Existing debts can have a negative impact on your chances of being approved for a mortgage or can result in a mortgage with unfavorable terms. To effectively reduce the amount of existing debt that you currently carry, consider different methods of paying down debt and the use of a debt consolidation loan.
For more information and details on debt reduction, including the popular "Snowball" and "Avalanche" methods of paying down debt, check out The Complete Guide to Consolidating and Paying Off Debt.
Strategize A Long-Term Plan
After settling on a price point and after making appropriate adjustments, it's important that you follow up with a long-term financial plan. Consider the following tips as you map out your plan for the future:
Take a conservative approach when forecasting – avoid assumptions about big raises and promotions that may not occur on your anticipated timeline and make any necessary adjustments later
Keep it updated – make adjustments as your life changes, including major life events such as starting a family or business, to keep your long-term plan relevant and useful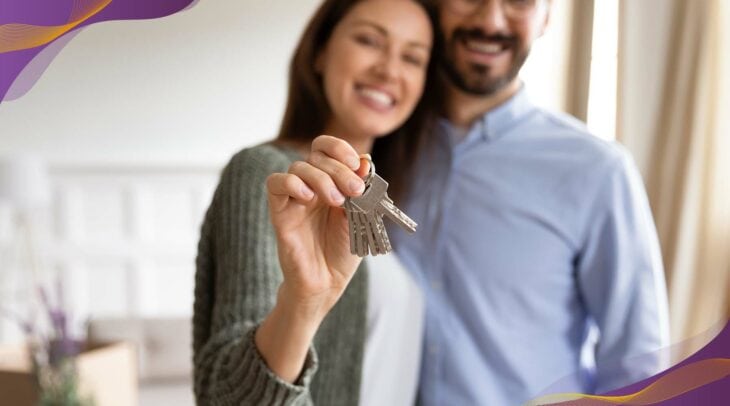 Prepare For Ongoing Homeownership Costs
As you leave renting behind, you should be ready to take up the responsibility of maintaining a home and meeting other financial obligations such as property tax. According to a study by Ally, the average annual property tax in the USA is $2,471, homeowners insurance is $1,428, and annual maintenance is at least 1% of the property's value. Assuming a home value of $400,000, that translates into approximately $7,900 annually on top of the mortgage, utilities, and other necessities.
For larger home improvement projects or repairs, consider a Home Equity Line of Credit (HELOC) or Home Equity Loan from Del Norte Credit Union. Take advantage of the known benefits of financing home improvement projects, including a positive return on investment, competitive interest rates, and possible tax deductions.
Del Norte Credit Union is your ideal partner for a better future!
If you are a first-time homebuyer and need guidance on the homebuying process, Del Norte Credit Union is here to help. Schedule an appointment to speak to a member of our expert team and achieve you dream of becoming a homeowner in New Mexico.
Disclaimer: This article is for informational purposes only. For advice regarding your specific financial situation, please consult a financial planner or a trusted financial professional.