Checklist to Summer-ize Your Home in New Mexico
New Mexico is known for extremes in its climate, ranging from severe winters to sunburned summers across the state. These dramatic swings in weather conditions can take a toll on houses in New Mexico, resulting in high monthly air conditioning bills and maintenance costs or even damage to a cherished home.
Read on for our summer home maintenance checklist of the most effective ways to protect your home from the effects of New Mexico weather in summer and discover why a HELOC or Home Equity Loan from Del Norte Credit Union is a popular choice for New Mexico homeowners looking to finance home improvements this season and beyond.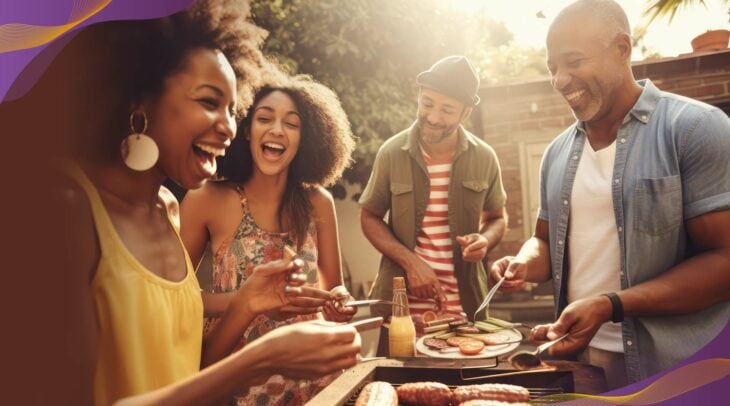 1.  Maintain Roof and Home Exterior
Check your roof for leaks or damage: The summer sun can take its toll on roofing materials so it's important to replace or repair cracked or missing shingles as soon as possible. Also, clean out gutters and downspouts to prevent clogging by leaves, nests, or remaining debris that attract pests or vermin during the hot months.
Need more information on financing home improvement projects? Check out our free guide on How to Pay for Home Renovations.
2.  Service HVAC System
Change out air filters at least once a month in summer to maintain efficiency in your HVAC system and ensure air quality inside your home. Schedule a maintenance check with an HVAC professional for an inspection and cleaning of your system to ensure efficiency and to prevent breakdowns during the hot summer months. Consider the use of a whole-house fan and programmable thermostat to reduce monthly air conditioning bills.
3.  Protect Windows and Doors
New Mexico homeowners enjoy beautiful views from home but taking some steps to ensure that the desert panoramas aren't costing you money is a good idea. Install shades or window film to help block out the sun's heat and solar radiation.  Use weather stripping, an inexpensive repair, to seal gaps around doors and windows. Depending upon your location, consider installing storm doors and windows to provide an added layer of insulation and protection from harsh seasonal weather.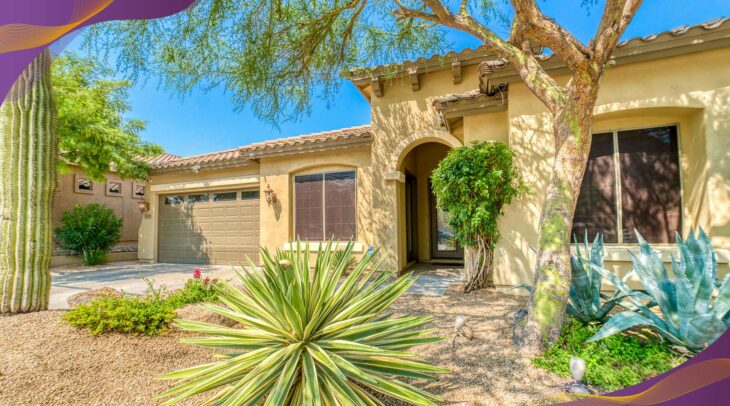 4.  Prepare Your Outdoor Living Spaces
Maintain a lawn mowing schedule to provide a pleasant outdoor environment and to prevent overgrowth. Trim bushes and trees, especially those near the roof of your home, as they may damage your home and provide an accessway for pests. Clearing off patios and porches of any debris, leaves, and dirt should be taken care of at the start of the summer season as well and can further help keep your home free of any insects.
As you're prepping your outdoor spaces, don't forget to prep your grill and outdoor cooking space. Clean off your grill of any dirt or pollen, scrub the grates, and make sure the propane tank is working effectively. Practice proper grill safety by ensuring that your grill is placed a minimum of 3 feet away from any house walls, and never place your grill under covers such as an umbrella or canopy.
Consider adding structures such as umbrellas or awnings to provide additional shade to your home and to make your outdoor living spaces more comfortable. Lastly, power washing decks and porches, and adding water features or fountains, are great ways to create a clean and enjoyable outdoor environment.
Looking to spend more time outdoors this summer while also saving a little money? Check out our guide to Low Cost Summer Trips & Activities To Do In Northern New Mexico for some ideas on how to enjoy northern New Mexico without breaking the bank.
5.  Check Plumbing
New Mexico takes water conservation seriously. Play your part by inspecting hoses and faucets for leaks and replacing them accordingly. If you have a sump pump, early summer can be a good time to inspect it for damage and make any necessary repairs prior to rains that typically occur in July and August in New Mexico as part of the North American Monsoon System.
You don't have to wait until summer to get going on home improvement and preparation. Check out our guide to Home Repairs & Refreshes to Take Care of in Spring for more ideas.
6.  Consider Energy Savings Improvements
In addition to installing a whole-house fan and programmable thermostat, consider the use of other energy saving improvements such as adding ceiling fans to main rooms and bedrooms, and switching to energy saving light bulbs.
Did you know that personal loans can be used to meet a variety of expenses? Check out Personal Loans at DNCU for more information and to apply online today.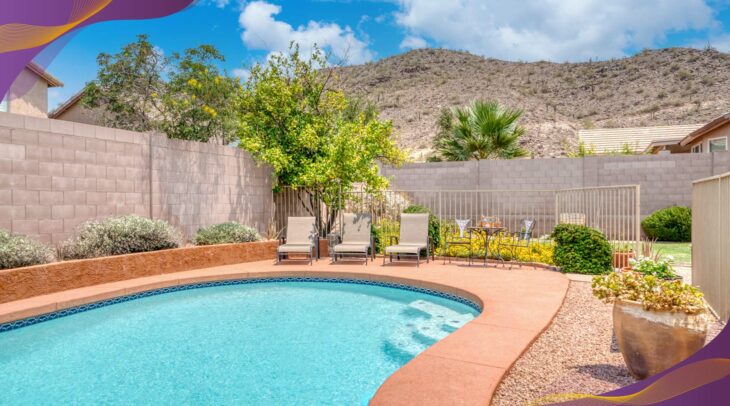 7.  Other Easy Summer-izing Tasks
Finish up your summer preparation with the following tasks that may be relevant to your property:
Clean out your fridge by throwing away expired food to free up space for summer snacks and fresh groceries.
Adjust ceiling fan settings to counterclockwise so that cool air is pushed down into the room rather than being pulled up.
There's plenty of sunshine in the Land of Enchantment. Consider a solar panel system as a means of offsetting your energy costs during the hot months in New Mexico.
Humidity is rarely a problem in New Mexico but consider the use of a hygrometer to monitor your home's humidity levels and use a dehumidifier to prevent damage to your home caused by any excessive moisture.
Warmer weather brings bugs to the yard so it's a good idea to have both the exterior and interior of your home treated before infestations cause damage to your home.
Accessing your money when and where you need it is an easy task with DNCU during any season with our nationwide ATM network and branches located throughout New Mexico.
8.  Special Considerations for Adobe Style Homes
New Mexico adobe homeowners may need to pay special attention to the effects of summer weather on their homes. Take note of the following issues to protect your adobe home from the harshest effects of the season:
Check for cracks in adobe walls, especially those exposed to direct sunlight, and inspect the roof for water damage that may have occurred over the winter season.
Install rain gutters to help prevent water damage to adobe walls and the home's foundation.
Many adobe homes use evaporative cooling systems which require regular maintenance to operate reliably. Arrange for a professional inspection and cleaning before summer arrives.
Adobe homes often clog ductwork with dust and debris which can result in reduced efficiency in the air conditioning system. Have the ductwork cleaned prior to summer to ensure full functionality of your system.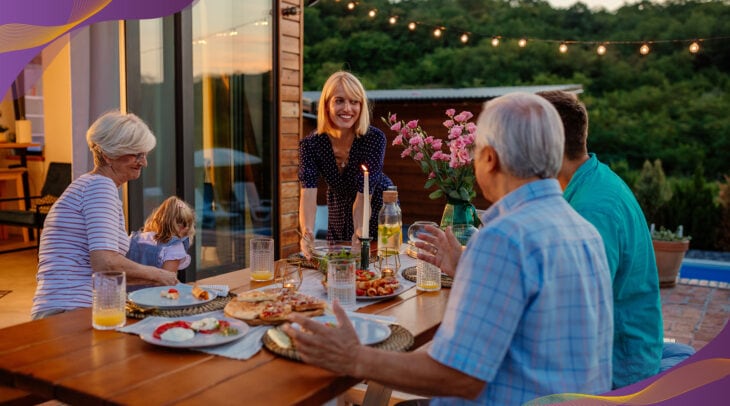 Saving with the NM Energy$mart Weatherization Program
Energy-saving retrofits and home modifications may be available to eligible homeowners and renters at no charge via the New Mexico Mortgage Finance Authority (MFA). Learn more about the program here.
Del Norte is your ideal partner for home improvement projects!
Summer is just around the corner so don't hesitate to prepare your home and living spaces for summer. By taking action now to prepare for the summer season, homeowners can enjoy greater comfort in their homes during the hot season while avoiding high energy costs and expensive home repairs.
Are some of the steps that you need to take to summer-ize your home bigger than you anticipated? Finance home improvements to help protect your home during the summer months with a Home Equity Loan or Home Equity Line of Credit from DNCU!
Managing all aspects of your personal finances is easy with DNCU. Check out our range of convenient and competitive financial services, including checking accounts and savings accounts, credit cards, business services, and more on our website at dncu.com or visit any of our branch locations in Santa Fe, Los Alamos, White Rock, Española and Rio Rancho for more information and assistance.
Disclaimer: This article is for informational purposes only. For advice regarding your specific financial situation, please consult a financial planner or a trusted financial professional.