Smart Ways to Use Your Home Equity for Remodeling
For many Americans, a home purchase will be the biggest transaction of their lifetime. Beyond the initial purchase, homeowners often seek to renovate or upgrade a beloved home at some point during their ownership. Home equity, the difference between a home's current value and the remaining mortgage, can be a valuable financial resource for funding home remodeling.
In this article, we'll explain how you can determine your current home equity, explore the different types of home equity financing, analyze the benefits of using home equity for home improvement, and dive into detail on projects that are most likely to increase your home value and provide the greatest return on investment.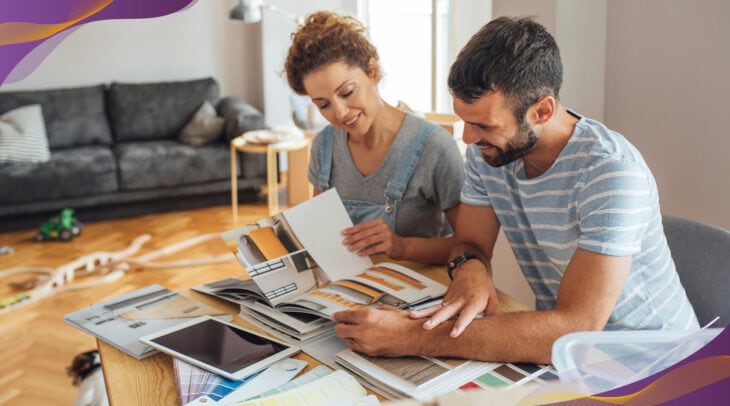 How to Determine Your Home Equity
Figuring out the amount of equity that you currently have in your home is a critical step in the process of financing your home remodeling:
Start with comparisons of recent sales of similar sized properties in your neighborhood using sites like Zillow, Redfin, or real estate agent websites.
Check your most recent mortgage statement or contact your mortgage lender to determine the remaining balance on your mortgage.
Calculate your home equity by subtracting the remaining amount of your mortgage balance from the estimated current market value of your home.
It's important to note that home equity changes over time and in response to factors such as property value, paying down your mortgage, or improvements to property that increase the value of your home.
In many cases, a formal appraisal of your home will be required as part of any application for home equity financing. At Del Norte Credit Union, we do not require an appraisal for Home Equity Lines of Credit less than $40,000. Requirements will vary among financial institutions so contact your credit union or other financial institution for details.
Using Home Equity for Remodeling
There are several options for accessing home equity to pay for home remodeling, each with their own pros and cons:
Fixed-Rate Home Equity Loans allow you to borrow against the existing equity in your home and are typically considered a second mortgage. Funds are received as a lump sum and may be used to cover costs for home remodeling.

PROS: Interest rates are typically lower for home equity loans than high-interest credit card debt and other financing options. You pay interest only on that which you borrow and not on the entire value of your home.
CONS: Your home serves as collateral, putting it at risk if you cannot meet payment obligations. Closing costs and fees can be high.
Home Equity Lines of Credit (HELOCs) act as a revolving line of credit, similar to a credit card. You're approved for a certain limit, and you may borrow and repay funds during the specified draw period.

PROS: Provides flexibility to draw upon funds as needed. Allows for interest-only payments while drawing, then paying down the principal over set repayment period.
CONS: Variable interest rates tied to market rates. Principal payments kick in after the draw period. With some lenders, fees are charged for opening and closing the line of credit. DNCU does not charge fees for closing a line of credit, but there are fees associated with opening a line of credit for larger amounts.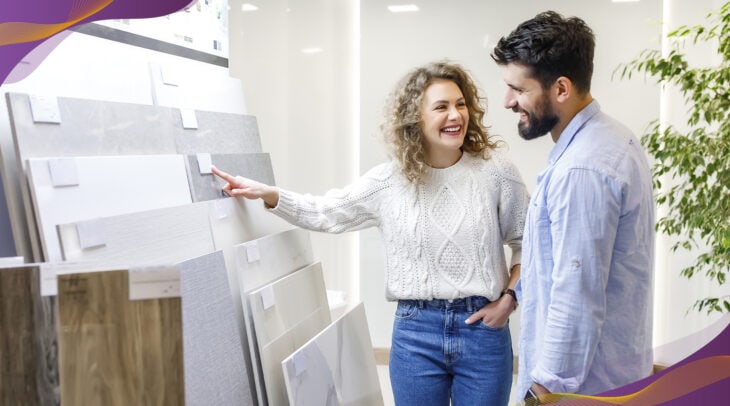 Cash-Out Refinancing involves taking out a new mortgage loan for more than is currently owed on your home. Those funds over your existing mortgage balance can be used for remodeling expenses.

PROS: In a low-interest environment, this can be a cost-effective way to tap equity. Existing mortgages and home equity loans can be consolidated into one new loan with a single monthly payment.
CONS: Closing costs, appraisal costs, and other upfront costs are necessary to secure this type of financing. Monthly mortgage payments will likely be higher than current payment. Your loan term will reset and possibly result in paying interest over a longer period.
Reverse Mortgage: Seniors aged 62+ with significant home equity can opt for a reverse mortgage to access funds without having to make monthly repayments as is the case with traditional loans.

PROS: No monthly payment frees up cash. Get a lump sum, line of credit, or monthly payouts to use for remodeling. Retain ownership of your home.
CONS: Features upfront costs and fees. Interest accrues quickly and is added to your loan balance. Limits equity for heirs upon inheritance. Current and future tax and insurance issues require diligence from homeowners.
Benefits of Using Home Equity for Remodeling
Tapping into your home equity to finance home remodeling provides several benefits to homeowners:
Lower Interest Rates: Home equity loans and HELOCs often come with lower interest rates compared to personal loans or credit cards, resulting in lowered borrowing costs.
Tax Deductions: In some cases, the interest paid on a home equity loan used for home improvement may be tax deductible, subject to certain limitations and tax regulations.
Easier Approval: Qualifying for a home equity loan or HELOC can be easier for homeowners with good credit and equity built up in their homes compared to other types of loans.
Flexible Financing: Home equity loans and HELOCs offer flexible financing options, allowing a homeowner to choose between a lump sum (home equity loan) or a revolving line of credit (HELOC) that permits borrowing when needed during a draw period.
Longer Repayment Terms: Home equity loans can include longer repayment terms, allowing for a lower monthly payment for those homeowners seeking a smaller monthly obligation.
Control Over Project Funding: A home equity loan or HELOC allows a homeowner to oversee the use of all funds during a home remodeling project, allowing for direct control over all expenditures related to the project.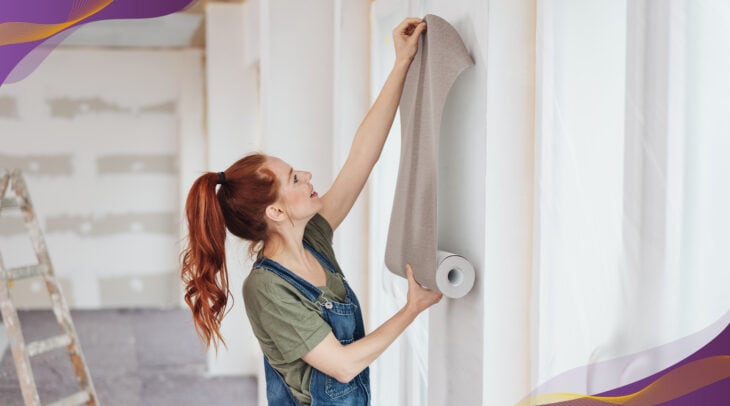 Projects That Increase Your Home Value
When it comes to home remodeling and renovations, not all projects are created equal in terms of their return-on-investment (ROI). According to Remodeling Magazine's 2023 Cost vs. Value Report, the following projects provide the highest ROI for home in Santa Fe and Albuquerque:
Santa Fe Projects with Greatest ROI
Siding Replacement (fiber-cement)
Job Cost: $20,967
Resale Value: $56,092
Cost Recouped: 267.5%
Minor Kitchen Remodel
Job Cost: $25,975
Resale Value: $37,123
Cost Recouped: 142.9%
Manufactured Stone Veneer
Job Cost: $10,212
Resale Value: $11,219
Cost Recouped: 109.9%
HVAC Conversion
Job Cost: $19,481
Resale Value: $18,452
Cost Recouped: 94.7%
Siding Replacement (vinyl)
Job Cost: $17,347
Resale Value: $16,264
Cost Recouped: 93.6%
Del Norte Credit Union (DNCU) is proud to be voted Best Financial Institution, Best Financial Advisor, and Best Mortgage Lender for 2023 by Santa Fe Reporter. Visit Locations & ATMs for detailed information on a DNCU branch near you and become a member today!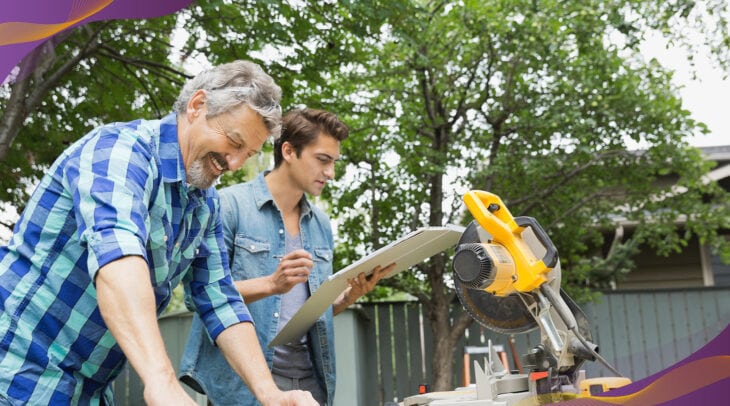 Albuquerque Projects with Greatest ROI
HVAC Conversion
Job Cost: $19,481
Resale Value: $23,933
Cost Recouped: 122.9%
Garage Door Replacement
Job Cost: $4,342
Resale Value: $4,889
Cost Recouped: 112.6%
Grand Entrance (fiberglass)
Job Cost: $10,439
Resale Value: $4,878
Cost Recouped: 46.7%
Manufactured Stone Veneer
Job Cost: $10,212
Resale Value: $9,646
Cost Recouped: 94.5%
Siding Replacement (vinyl)
Job Cost: $17,374
Resale Value: $15,255
Cost Recouped: 87.8%
DNCU branches are located throughout New Mexico, including Rio Rancho. Visit Locations & ATMs for detailed information on our extensive ATM network, Shared Branching, and more.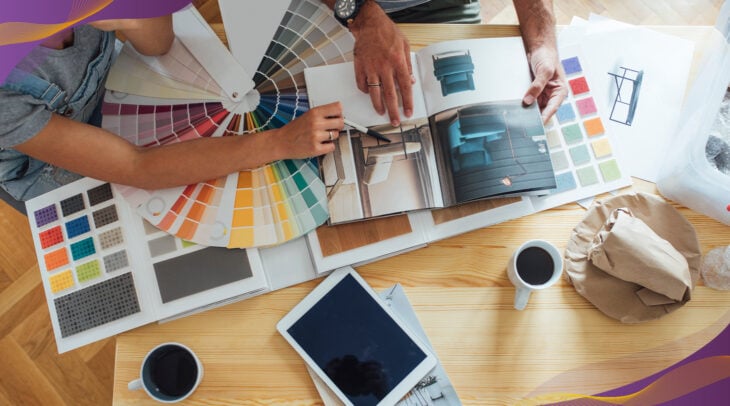 Del Norte Credit Union is your ideal partner for a better future!
Voted Best Mortgage Lender for 2023 by Santa Fe Reporter, Del Norte Credit Union is excited to answer all your questions regarding home equity financing. Call us at (877) 818-3628, visit dncuMortgage online, or set up a free consultation today!
Disclaimer: This article is for informational purposes only. For advice regarding your specific financial situation, please consult a financial planner or a trusted financial professional.