Del Norte Credit Union Improves the Lives of Members Through Education & Credit-Building Products
In a Nutshell: Del Norte Credit Union emphasizes financial wellness among its members with its products and educational programs. The credit union is based in New Mexico and has eight branches spanning the state. Financial literacy courses that help members get back on track with their finances are available through Del Norte's partner, GreenPath. The Del Norte LOV Foundation goes further to help the community with scholarships, grant programs, and financial learning opportunities for anyone who wants to get involved. To join the credit union, prospective members need to live or work within Del Norte's operating areas in New Mexico or join one of two local foundations for free.
Becoming an adult is such a terrifying time for a lot of people. You can't lean on your family anymore, you have to find housing, deal with taxes, learn about debt, and understand the importance of credit and how to build it.
Like many of my peers, I've spent my adulthood figuring out these scenarios on my own and wondering why I was never taught these critical lessons in school.
Fortunately, I had a good support system around me to help me navigate all of the financial situations thrust upon me in adulthood. My family, as well as online financial resources, taught me how to make the most of the money I earned and how to reduce the debt I took on.
Unfortunately for so many in the United States, bad financial habits often pass down from generation to generation. Without the proper resources available, many young people can take on harmful cycles of debt that lead to poor credit scores and limited opportunities in the future.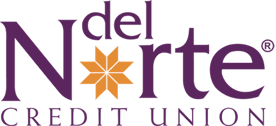 Del Norte Credit Union puts its members' financial literacy first – hoping to break the cycle of generational debt and create generational wealth. The New Mexico credit union invests a lot of resources into its financial wellness programs that teach people of all ages how to handle their finances.
Del Norte has eight branches spanning Los Alamos, Santa Fe, Española, and Rio Rancho. Anyone who lives in a county Del Norte has a presence in can join the credit union. People outside of those boundaries can still become members by joining Keep New Mexico Beautiful or the Del Norte LOV Foundation for free.
Del Norte Credit Union focuses on not just helping members with their finances, but most importantly, improving their lives. The credit union understands that putting members in better financial positions will ultimately help the community as a whole.
"Improving lives is a huge focus for our employees here at Del Norte Credit Union," said Eric Baldonado, Del Norte Credit Union's Vice President of Community Relations. "We focus on the financial literacy aspect of it to make sure our members know the various products, services, features and benefits we can offer them to make their financial future a huge success."
Connecting Members with Helpful Products & Resources
One of the biggest financial issues plaguing the communities Del Norte Credit Union serves is the reliance on payday lending programs. Payday loans are short-term loans with high interest rates that have the potential to balloon to triple digits very quickly.
Unfortunately, Del Norte Credit Union said its members turn to the harmful loans just to make ends meet. To combat the issue, the credit union developed one of its most important tools: the Freedom Cash loan program.
Del Norte specifically designed the loan program to help members get out of the harmful cycle of payday lending. Members with bad credit or limited credit history can take advantage of the Freedom Cash loan program.
The Freedom Cash loans are affordable short-term loans that help families pay bills on time. Del Norte Credit Union noticed a trend where families that used payday loans would pass on those bad financial habits to their children.
To put an end to that cycle, the credit union partnered with GreenPath to provide financial lessons with an added incentive for members stuck in a courtesy pay cycle. The credit union will refund half of their fees to members who complete a GreenPath program.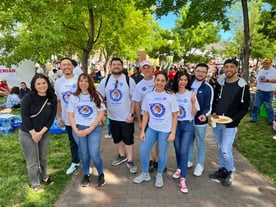 Del Norte Credit Union makes sure its employees are well trained and committed to serving the communities they're in.
"Many of our employees saw members that said payday loans were normal," Kim Currie, Del Norte Credit Union's Chief Marketing Officer said. "It started with grandma and grandpa, then to mom and dad, and then to the kids. Our goal was to break that cycle."
If the credit union cannot serve someone, it will not leave members of the community hanging. Del Norte said it is committed to finding a solution to help anybody who walks through the door by referring them to other services.
GreenPath helps Del Norte's members by providing counseling services and critical financial lessons. The credit union also personally provides debt counseling and management to members who need it. Del Norte said it's important to always build members up, and never tear them down over past mistakes.
"We find ourselves having really heartfelt conversations with our members, and conversations that maybe are uncomfortable," Baldonado said. "But again, it's to really help improve their life and their financial future."
Breaking Cycles of Debt with Healthy Financial Habits
Life's milestones are usually the catalyst for people who want to improve their financial situation. Del Norte said members who want advice are usually the ones about to get married, purchase a home, or start a family.
"We want our employees to be consultants instead of order takers to improve the financial lives of our members," Baldonado said. "When a member walks in and says they want something, we're going to take it a step further. We want to be that consultant not just today, but tomorrow. We want to build that trust."
The credit union said a promising trend it is seeing is members taking advantage of credit building products after the pandemic. Members are ready to make a change and secure their financial future.
For members looking for credit, Del Norte Credit Union takes a deeper look into their credit history as opposed to just looking at their credit score. If the credit union sees that the member is progressively improving their credit and financial well-being, Del Norte will provide more lines of credit and a small overdraft protection.
Del Norte Credit Union's lessons are available to people of all ages, especially young children. The credit union offers a series of accounts for young members that gradually change as they get older.
Once the member reaches 16, they can take a course that sets them up with their first credit card with a $300 limit. The course teaches teens how to use credit cards and the importance of paying them back on time. Del Norte said parents get involved with the courses and also learn better financial habits for themselves.
"The teens have to complete all the coursework before they qualify to receive the $300 credit card," Baldonado said. "We're getting a lot of feedback from the adults saying they wish they had these lessons when they were younger."
Committed to Positively Impacting the Community
Del Norte Credit Union does not just focus on online financial courses for its members. The credit union also often goes out to schools to teach financial literacy to children as young as kindergarteners and as old as college students.
The credit union also has a charitable arm through the Del Norte LOV Foundation. The foundation's mission is to improve the lives of local youth and their families.
The foundation offers scholarship programs and grants to students in New Mexico. Unlike other scholarships, the Del Norte LOV Foundation also covers home-schooled children and GED recipients.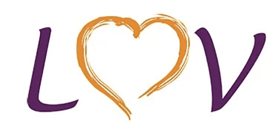 "The LOV foundation has a huge impact on the youth and their families," Currie said. "Financial literacy is just one of the programs that they do. We really make sure that the vision and values from both sides are inclusive."
Del Norte Credit Union also partners with Banzai!, an online financial literacy platform that creates tailored content for financial institutions around the country.
In addition to all of its other resources, Del Norte has a financial fitness section on its website with more financial wellness information. The page has blogs, the latest news from the credit union, and a podcast called Financial Tea in the Morning. The podcast covers topics related to financial literacy.
The credit union also has a community engagement menu that lists all of the resources Del Norte offers the community. The one-stop shop goes over events, scholarships, and the LOV Foundation's latest news.
"We want to listen and understand," Baldonado said. "We want to listen to members, we're going to ask open-ended questions so we better understand what those needs are. We want to tell them what we know and what we can do. I think that's super important to all of us here at Del Norte."
Edited by: Lillian Guevara-Castro
For more information please visit the original article here.