How & Why to Switch Financial Institutions: Your Credit Union Switch Kit Guide
Are you dissatisfied with your current financial institution? Consider switching to a credit union like DNCU. In this blog, we'll look at why people switch financial institutions, the benefits of switching to a credit union, and how to make the switch.
Why Switch Financial Institutions?
Nearly 50% of consumers switch financial institutions at least once, and 56% have accounts with more than one financial institution. Let's look at the primary reasons people make the switch.
A Big Move
Relocating to a new city or state can prompt a switch in financial institutions, especially if your previous bank or credit union doesn't have a branch location in your new area. For example, if you're new to Rio Rancho or Northern New Mexico, we'd love to have you join DNCU as a member. With our participation in the Co-Op Shared Branching Network, you'll enjoy access to other shared branching credit unions and co-op ATMs nationwide. If you're new to Northern New Mexico, our Rio Rancho Location Guide can help you get more familiar with the local area. Switch to DNCU and you'll never need to switch financial institutions again.
Fed Up With Fees
Account-related fees, such as overdraft charges and out-of-network ATM fees, have become a huge source of revenue for banks. And these fees tend to fall disproportionately on the account holders who are already struggling to get by. If you're fed up with paying monthly service charges and other fees, make the switch to DNCU. Our New Mexico checking account options include two checking accounts with no monthly service fee and an interest-bearing account that only requires a $100 minimum daily balance to avoid the service fee. You can also add Courtesy Pay Overdraft Protection. We always strive for transparency; check out the rates and fees on all our accounts and loan options.
In Search of Better Rates
You work hard for your money, so why shouldn't it work just as hard for you? The Federal Reserve's benchmark interest rate fluctuates according to the health of the national economy. Simply put, when the benchmark rate falls to near zero, as it has recently, rates on savings accounts and CDs also fall. That's why you should switch to a financial institution that makes it easy to earn interest on your money. Whether the benchmark rate is lower or higher, DNCU makes it easy to grow your funds with our Star Checking interest-bearing account and our variety of savings account options with only a minimum balance of $5.00 to start earning dividends.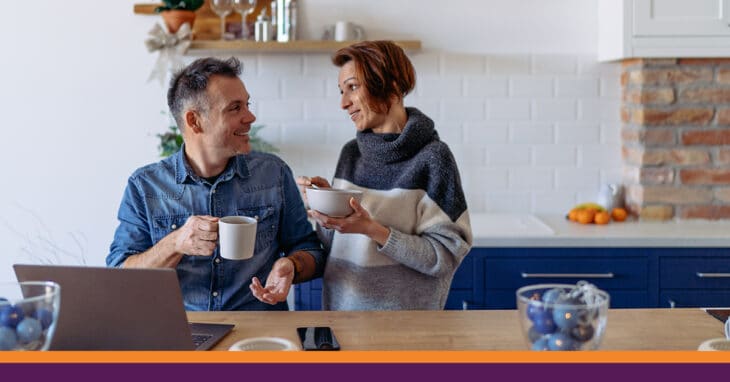 Benefits of Switching Financial Institutions
In addition to the three big reasons for switching financial institutions we covered in the previous section, you may be looking for additional benefits like mobile banking and a wider variety of services to choose from. Let's take a closer look at the benefits of switching financial institutions.
A member-owned financial institution like a credit union makes decisions to benefit its members rather than the board members or stockholders. This makes a difference when it comes to interest rates, APR, fees, and other monetary factors.
Earn a higher interest rate on your savings account, Money Market, or Share Certificates.
Get lower loan rates on personal loans, auto loans, and mortgage/home loans when you switch financial institutions to a credit union.
Whichever financial institution you switch to, you'll have the peace of mind of knowing your deposits are insured up to $250,000 under The National Credit Union Share Insurance Fund or the FDIC. So, you can switch from a bank to a credit union without losing any protection.
Switching from a national financial institution to a community bank or credit union means feeling good about knowing your money goes back into your community through business loans and home mortgages, as well as through charitable giving.
Enjoy a better customer service experience when you switch to a local financial institution like DNCU. Our employees work and live in New Mexico, so you can count on us for financial insights and local expertise in the Land of Enchantment.
Continue your financial education with blog articles, podcast episodes, and other free financial resources to help you sharpen your money management skills. At DNCU, we also offer free financial counseling and other resources for our members.
The convenience of online and mobile banking is generally now available at all financial institutions, so you don't have to give up remote check deposits and other features you love to make the switch.
How to Switch Financial Institutions
Ready to make the switch to DNCU? It's easy—no hassles and no red tape. Join online now! There are a variety of eligibility requirements and you only need to meet one to join. Follow these steps to easily switch financial institutions:
Apply For Membership: Review the member eligibility requirements and complete the application on DNCU's website to open your account.
Open An Account: Once you join, start with a checking or savings account so it's easy to transfer your funds from your existing bank account over to your new one at DNCU.
Switch Automatic Deposits/all Auto-Pay Activity: After you make the initial deposit into your new DNCU account, make sure you also stop all auto-pay activity associated with your old account and set it up for your new DNCU account. If you get a direct deposit paycheck from your employer, make sure you contact them to assign your deposit to your new account. Make sure to do the same for any bills or monthly payments you may have auto-pay set up for.
Close Your Old Accounts: It's a good idea to leave some funds in your old bank account for a month or so after you've opened your DNCU account in the event that there is an unexpected or missed auto-pay payment.
Set Up Online & Mobile Banking: Manage your DNCU accounts from anywhere with ease by enrolling in online banking and mobile banking once your new DNCU account is opened.

Becoming a member of DNCU is quick and easy!
Since 1954, we've welcomed new members to our community and our mission of improving lives in New Mexico. When you become a member of DNCU, you will not only be introduced to a comprehensive set of financial resources but also a shared commitment to the New Mexico community. Apply online now to join or visit our Rio Rancho branch and other Northern New Mexico locations.